A WordPress Plugin That Is Actually A Local Business Service?
Get Positive Reviews Without Breaking The Rules...
A service you can deliver with 15 minutes work and get paid month after month.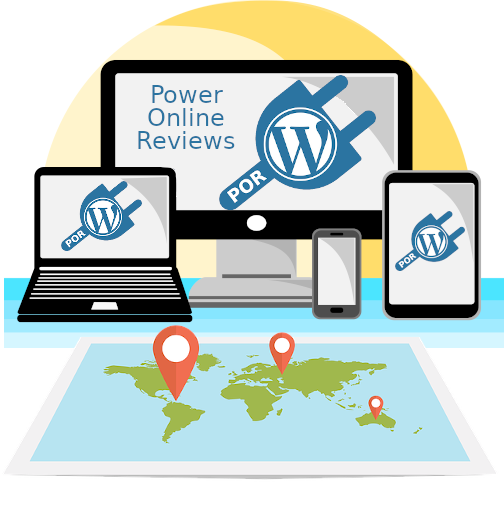 Every local business knows that star ratings and reviews are important. But do they realize just how important?

Just take a moment to soak up these 2022 online review facts:
And every business consultant wants a service they can:
1. Easily Sell
2. Easily Deliver
3. Show amazing Value For Money
4. Make Good Margins
5. Get Recurring Income
6. Impress Customers
A powerful WordPress plugin that lets you generate unlimited positive reviews on Google, Facebook, Yelp & many more
*Get AGENCY CENTRAL CONTROL PANEL FREE with 100 license today*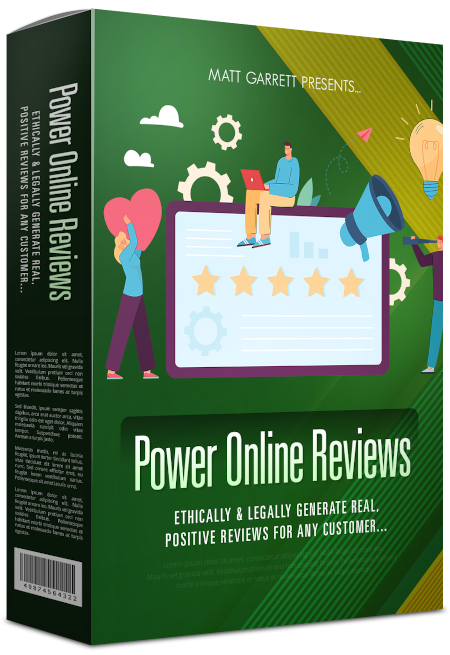 Power Online Reviews asks customers for feedback. This made fast and simple with a one click repose.
All feedback both positive and negative are treated the same. This ensures full compliance with FTC & Google.
Positive feedback customers are then responded to via email to thank them for their great feedback.
They also are prompted to add a review on third party review sites like Yellow Pages or Google My Business etc.
Negative or poor feedback are then responded to via email in which you can resolve or mitigate the customers issues. This helps to get the customers back on board and get any business issues resolved.
They also are prompted to add a review on third party review sites like Yellow Pages or Google My Business etc.
This is a win-win for both customers and businesses.
How Power Online Reviews Generates MORE Positive Customer Reviews & MORE Happy Customers
1. Send Customer A Feedback Request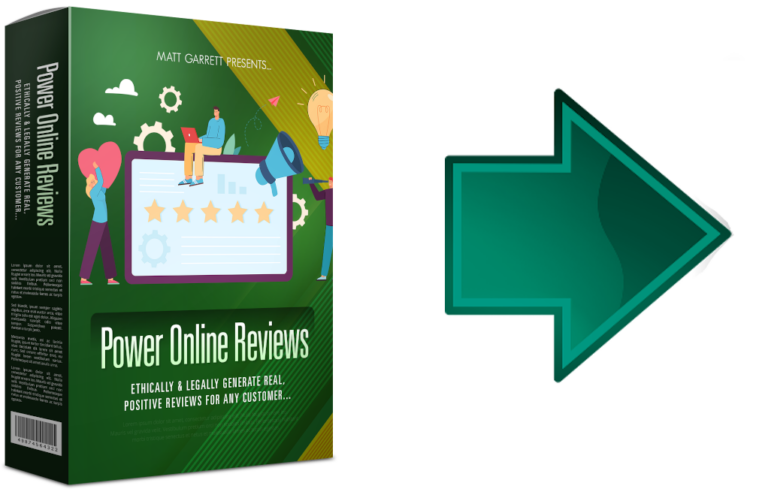 2. Customer Gives You A Rating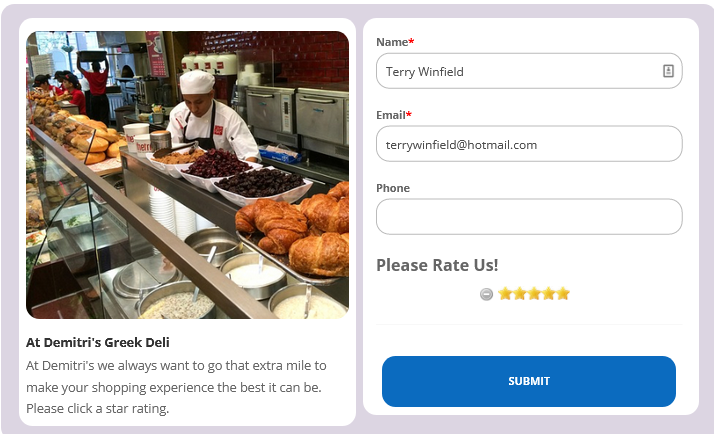 3. Customer Gives A Good Star Rating And Prompted To Expect An Email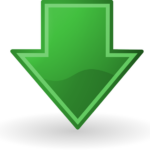 3. Customer Gives A Bad Star Rating And Prompted To Give More Detail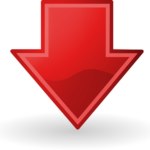 4. Sent Happy Customers To The Admin Dashboard
Sent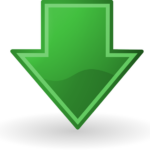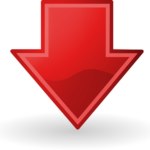 4. Send Unhappy Customers To The Admin Dashboard
4. Personalized Email To Thank For Feedback & Ask For A Google Review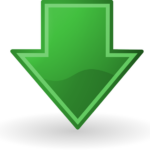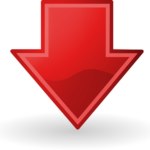 4. Personalized Email To Resolve Or Mitigate Issue & Ask For A Google Review
RESULT:
More Positive Reviews
RESULT:
More Happy Customers
In reality, asking for reviews only from happy customers, or only displaying reviews above a certain rating, can hurt more than it helps...
It's better to include those negative reviews and then respond to them, showing you have done your best to solve whatever the problem was.
This builds more genuine authority for the good reviews you have!
AND negative reviews can also help reduce customers who are a bad fit because the offer/product/service doesn't actually do what they think it does or are looking for…
in other words – avoid problem customers!
and Vice versa, this can also help conversions when people see that the issue isn't relevant to them.
Then there's the golden nugget of a negative review that then has a positive follow up from the customer because their problem has been handled correctly!
All of this goes to show why understanding 'Reputation Management' and being able to handle that correctly for a local business is a high value service that can generate serious recurring income for your agency
The problem is the platforms that provide this as a service all charge monthly recurring fees, with restrictive limits on locations and/or numbers…
The Power Online Reviews plugin and Agency Dashboard allows you to do the same for a one off investment at a fraction of the cost.
You will increase your positive reviews by driving improvement. Businesses will improve their internal processes guided by the less favorable feedback. They will learn to engage better with the customers in the after sales service. All this will drive improvement in the business and improvement in their overall reputation
Treating all customers fairly, equally and openly in the review process helps you stay FTC & Google compliant
Simple To Use
Flexible & Customizable
We wanted this plugin to truly be a serious workhorse.
We wanted a plugin that delivered exactly the service that any consultant would be proud to deliver and any client will be ecstatic to receive, and willing to pay for!
It couldn't be any simpler to sell and deliver this service.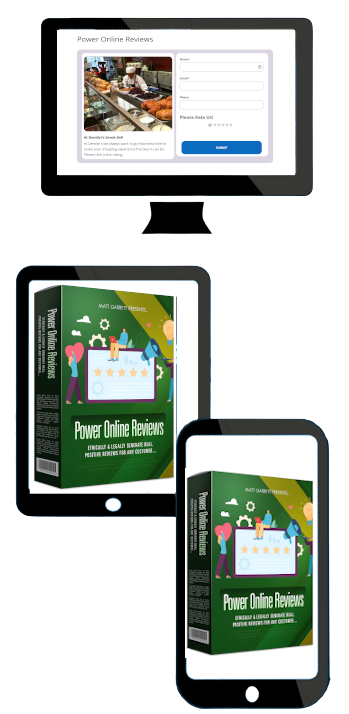 To Make It Even Better We Made Sure You Can..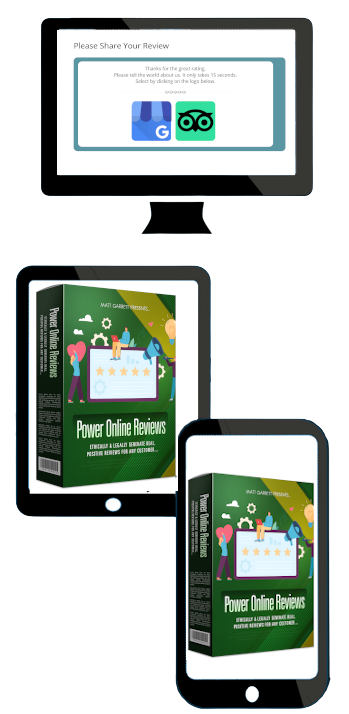 A Truly Impressive Review Generation & Management Tool
It's worth reiterating that this plugin is a real income stream for any local business consultant.
Use it as an add on to existing services. It's so quick and easy to implement that you could use it as your "foot in the door". But don't undersell yourself or this service.
However you choose to sell or deliver this you can be assured of a regular monthly income.
Manage Hundreds Of Customers From One Central Dashboard
Agency Central Control Panel
THIS SHOULD BE SOLD SEPARATELY (and probably will be after this launch!)
but we want to make it as easy as possible for you to help your customers and make more profits, so…
We've added a central Agency Control Panel for the Power Online Review plugins to let you
keep total control of all your clients in one convenient dashboard.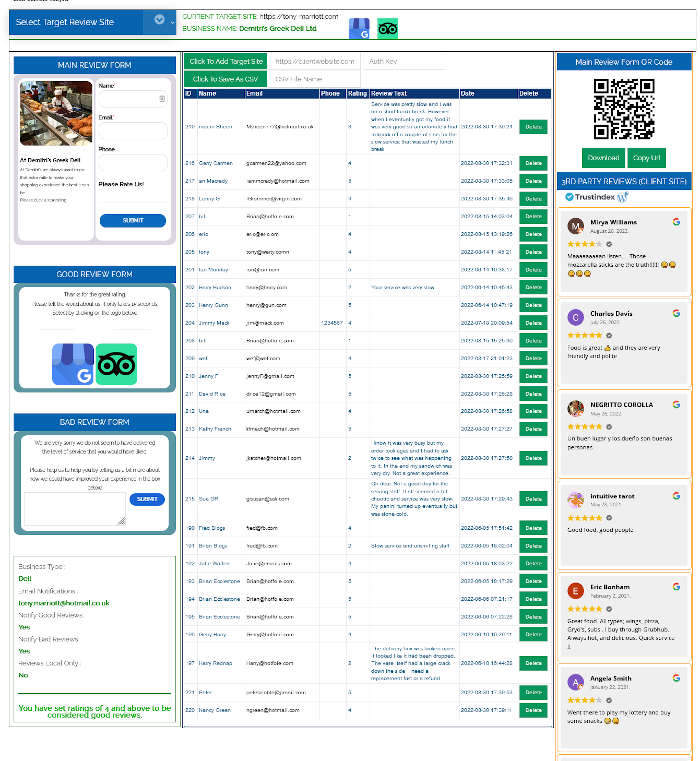 Play The Video To See The Agency Central Control Panel In Action
The Agency Central Control Panel Lets You...
Get Your Agency Central Control Panel
Free Today With The 100 Agency License Plugin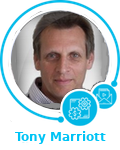 You Can Be 100% Confident In Power Online Reviews
Tony Marriott and Matt Garrett has been creating and selling performance software for online and offline marketers for over 10 years. They have over 25 years of online experience between them.
Being extremely successful online markers themselves they know what other marketers need. They know what works and what doesn't.
With a long history of high quality, high performance, highly sought after products you can be sure that Power Online Reviews is a WP plugin at the top of it's game.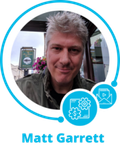 Who Needs Power Online Reviews?
Anyone who uses a website or social media to help their business. Business owners, local business consultants, webmasters, site owners, digital marketers, social marketers, video marketers, seo specialists and more.
Local Business Consultants
Single local business consultants or agencies. Use to close new clients and service existing clients & generate monthly pay checks.
Every website owner that sells products or offer services needs a continuous flow of positive reviews .
For local business websites review signals are one of the main search ranking factors (quantity, quality & diversity). This plugin makes more review with ease.

Don't Pay Extortionate Monthly Fees?
Power Online Reviews Is A One-Off Payment
WITH
No Ongoing Monthly Fees
Manage Unlimited Businesses
Manage Unlimited Review Request
Most Review Services Star At Around $100 A Month. So that means you are getting their entry level serarvice. That usually means strict limits on review requests or the number of businesses you can manage. Genelly their starting prices are PER CLIENT.
POWER ONLINE REVIEWS
has none of these costs or limitations.
We are also giving away this amazing set of bonuses to everyone who purchases Power Online Reviews Today
Nine info-graphic style, printable flyers for promoting reputation management to potential or existing customers.
Print and distribute physically, send in emails or use as web content.
Lead Generation Reports Pack
Five reports on Reputation Management and Managing Reviews.
Offer on your website in exchange for an email address or other contact.
Use a website content. Use to educate existing customers and close review and reputation services
Webinar Presentation and Script
Two sets of webinar presentation slides and a full script for presenting reputation management.
Use this to engage with existing customers to educate and highlight your reputation service.
Use it to get new prospects who are already interested in reputation and review management.
Sales Training Video Series
Video sales training showing how to get more leads, close more leads and how to get others to sell for you.
A must for anyone selling to local businesses.
That's 5 Amazing Bonuses valued at a total of
if you purchase Power Online Reviews TODAY!
Get Full Access To Power Online Reviews Today
Click One Of The The Button Below
Price Goes Up When The Countdown Hits ZERO:
Note: Agency Control Panel Is Free Only With The 100 Agency License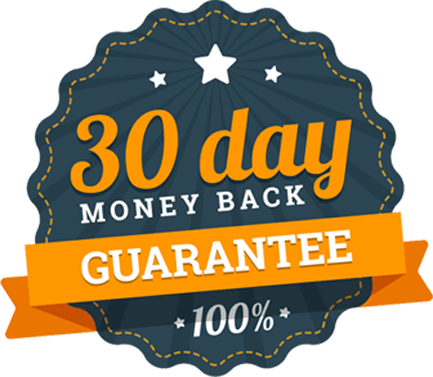 We Offer A Full 30 Day Money Back Guarantee
We are so confident in the quality and effectiveness of our plugin that we will take all the risk in your purchase.
Please use Power Online Reviews for 30 days and if you are not completely happy then simply request a refund.
We will happily return your entire purchase payment and thank you for trying …….Fair Enough?
This Is A Time Limited Special Offer
For the launch period only Power Online Reviews is discounted to this special offer price.
Power Online Reviews will go back up to full price when the promotion ends.
And the Agency Control Panel Will likely Be Charged Separately.
Don't miss out! Purchase today to ensure you get your launch discount.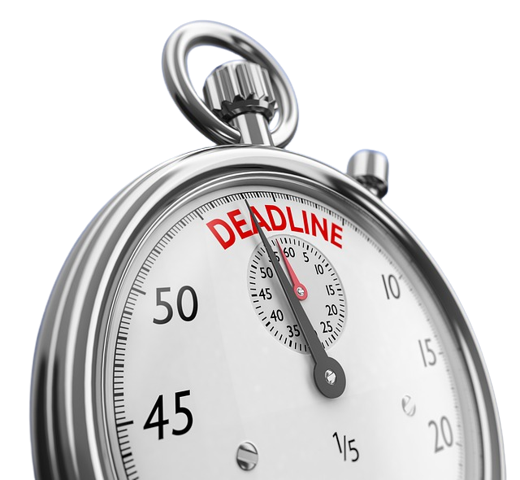 Scroll down and press the Buy Now button!
WHAT WILL YOUR COMPETITORS BE DOING
when THEY purchase Power Online Reviews?
Will they be selling more review management services?
Will they be offering better pricing for review management services?
Will they be closing the deals that should be yours?
If you want multiple monthly income streams from a one-off purchase then:
Click the BUY NOW button below and get access today!
Get Full Access To Power Online Reviews Today
Price Goes Up When The Countdown Hits ZERO:
Note: Agency Control Panel Is Free Only With The 100 Agency License