Easily Follow Up, & Convert Local Leads Into  Monthly High Ticket Clients With These Automated Local Funnels!
Let The Funnels Do The Hard Work of Getting Prospects To Contact & Chase You For The Services You Provide!
Great For Existing and Start Up Local Agencies That Want To Close More Leads With Less Work.

Get More Leads To Say Yes With SEGMENTED Funnels That Speak To The Client's Need & Highlights The Services You Provide:
This is the key. Most other funnels are too general. So you lose leads because you're not specifying a specific service. I've taken care of that by giving you a number of funnels that you can segment leads into and follow up with on demand.
Take a look: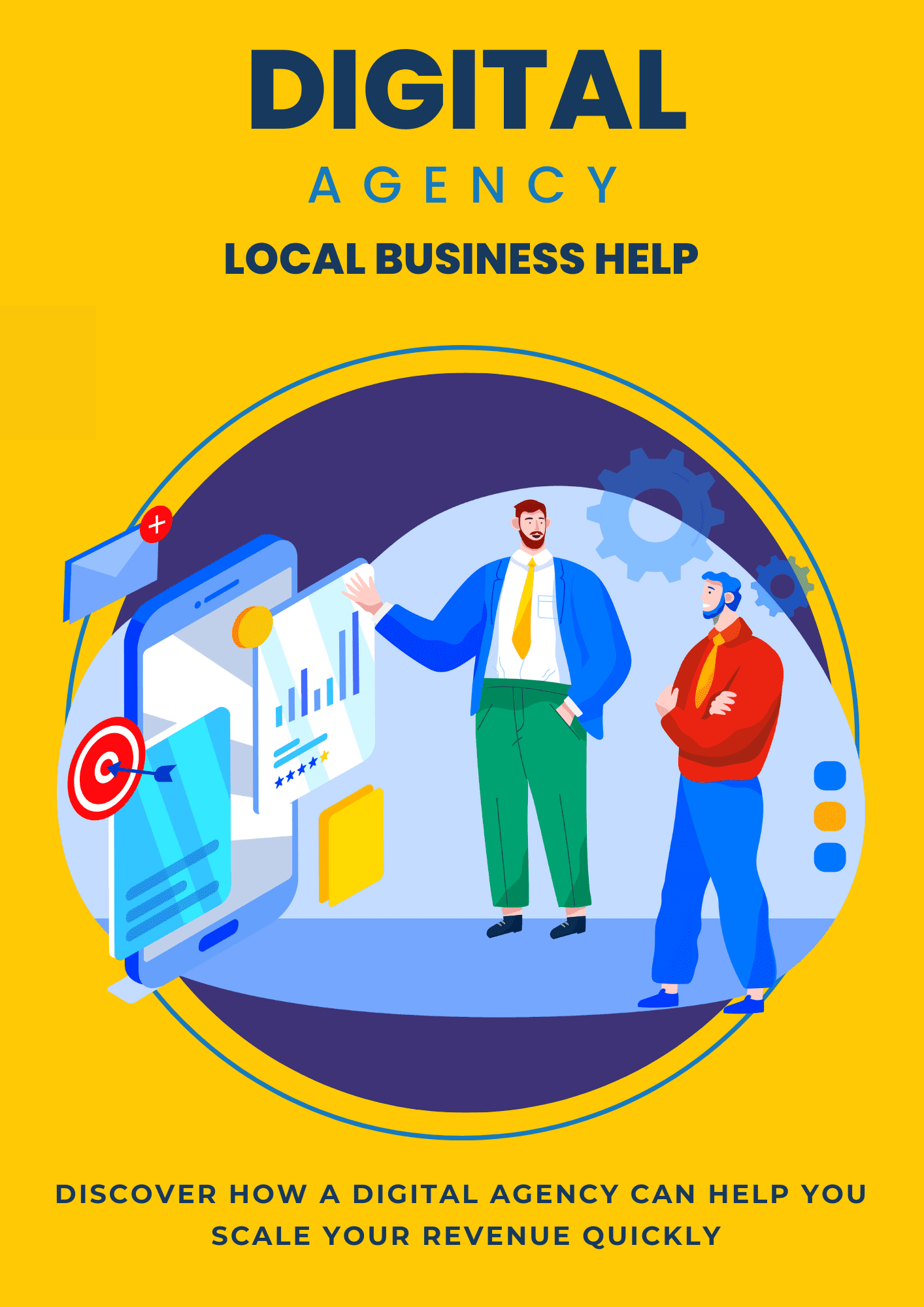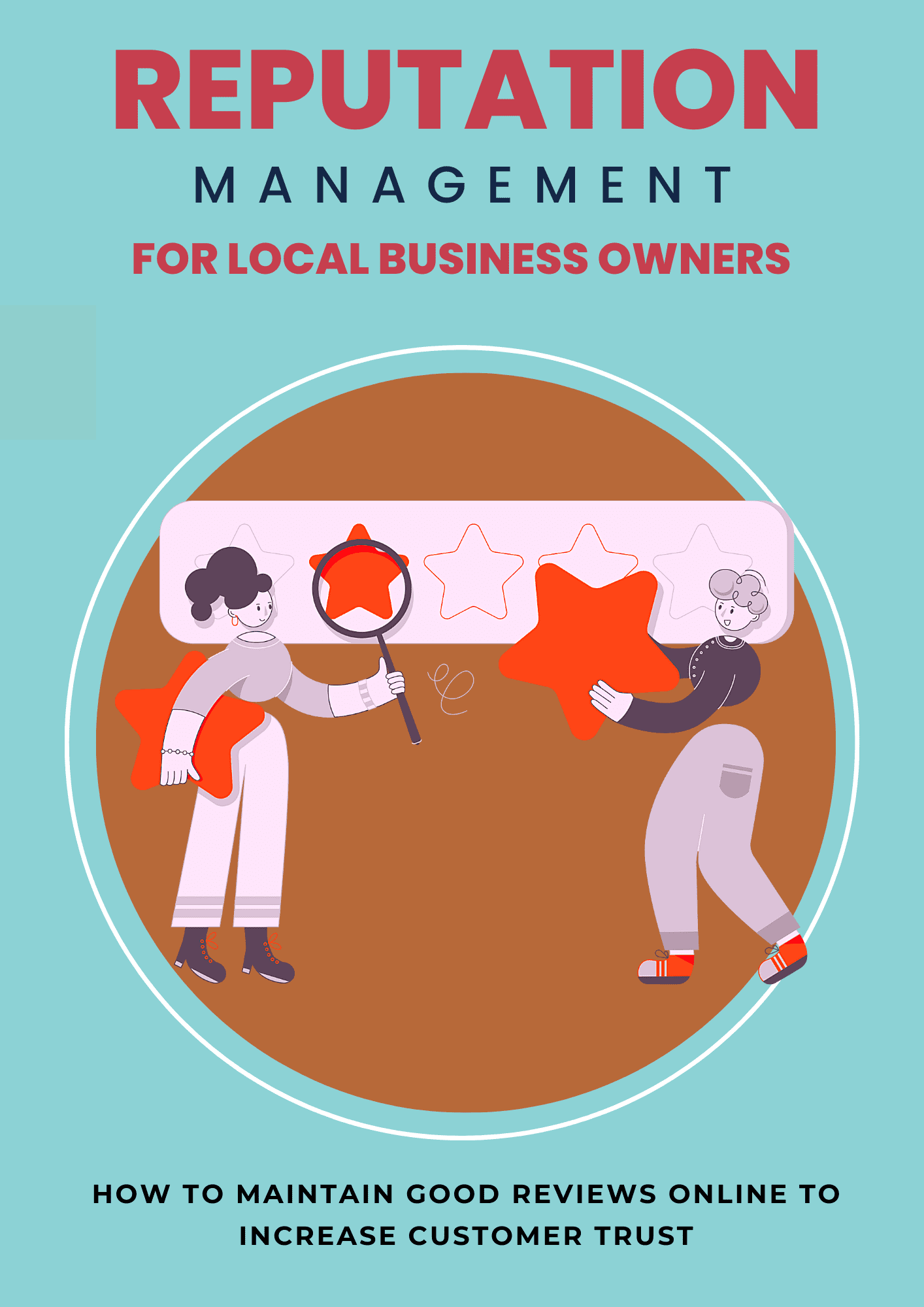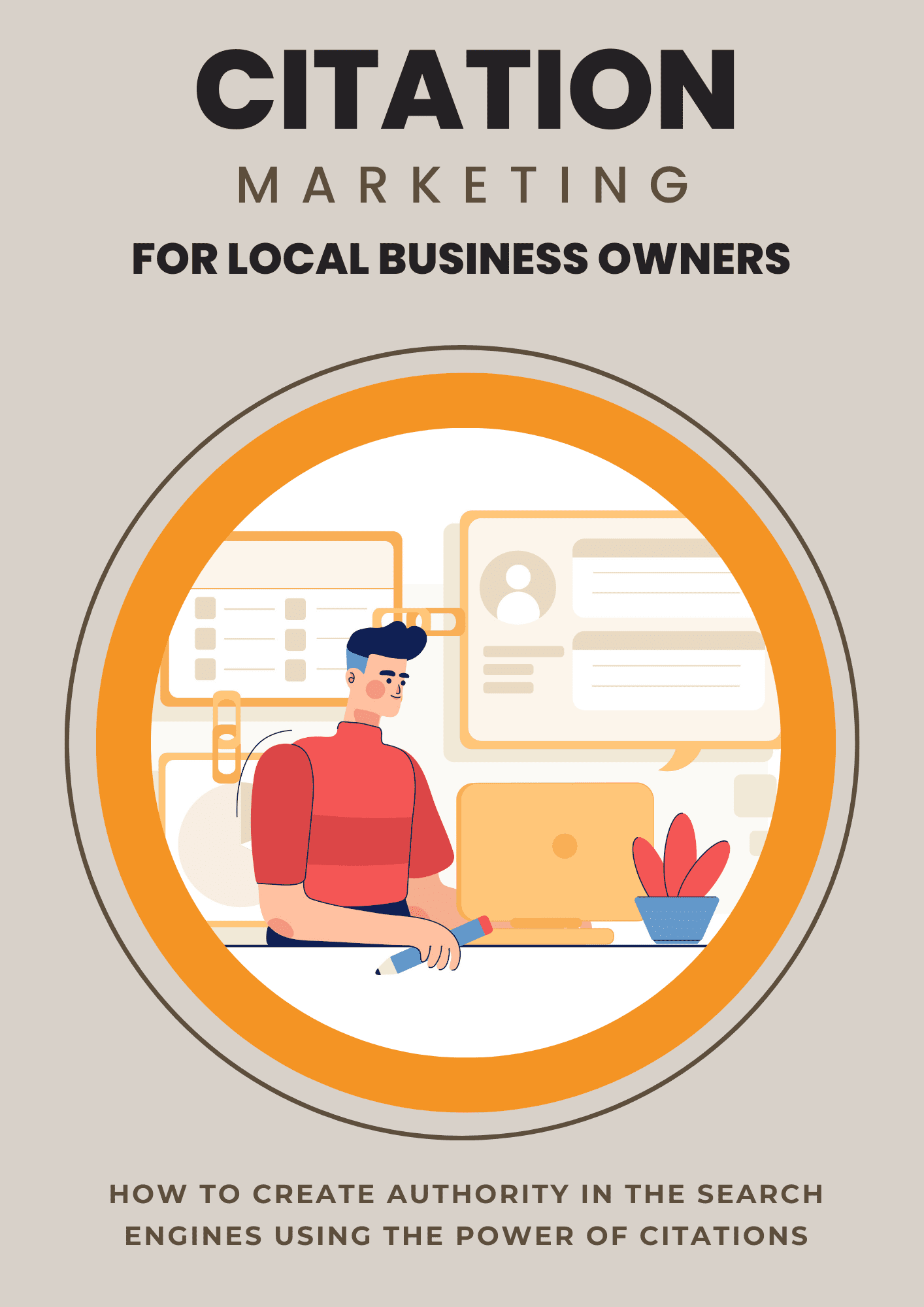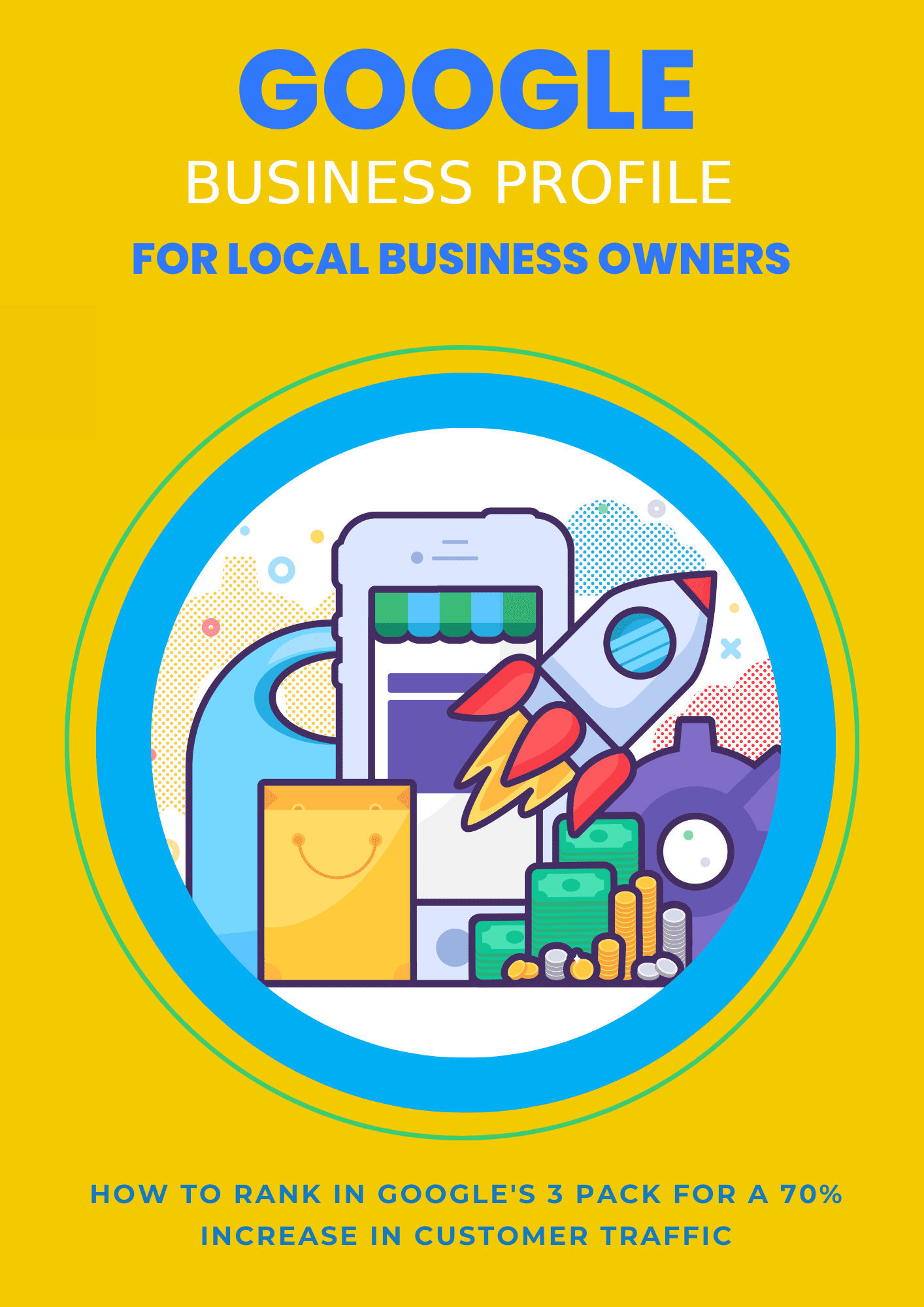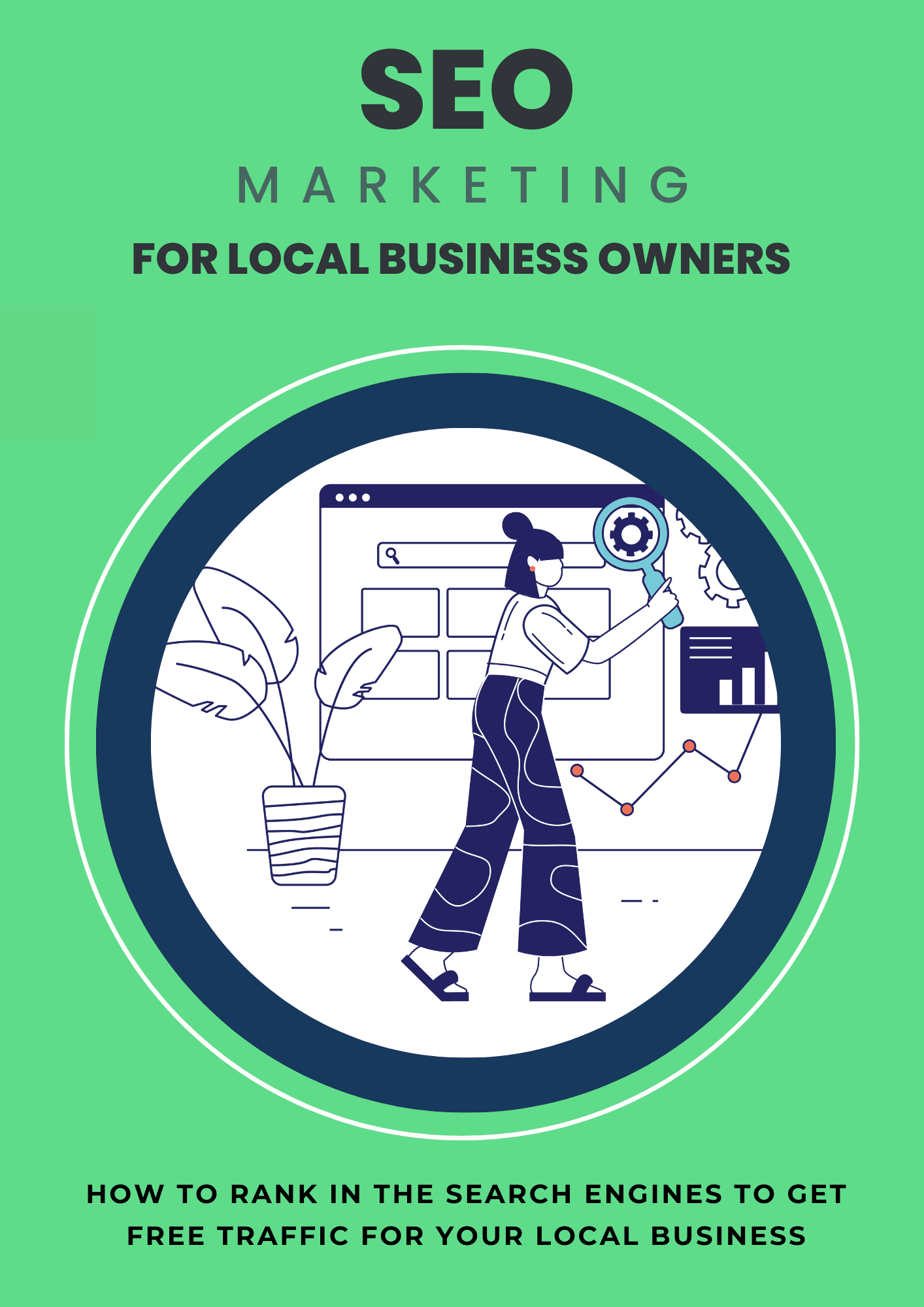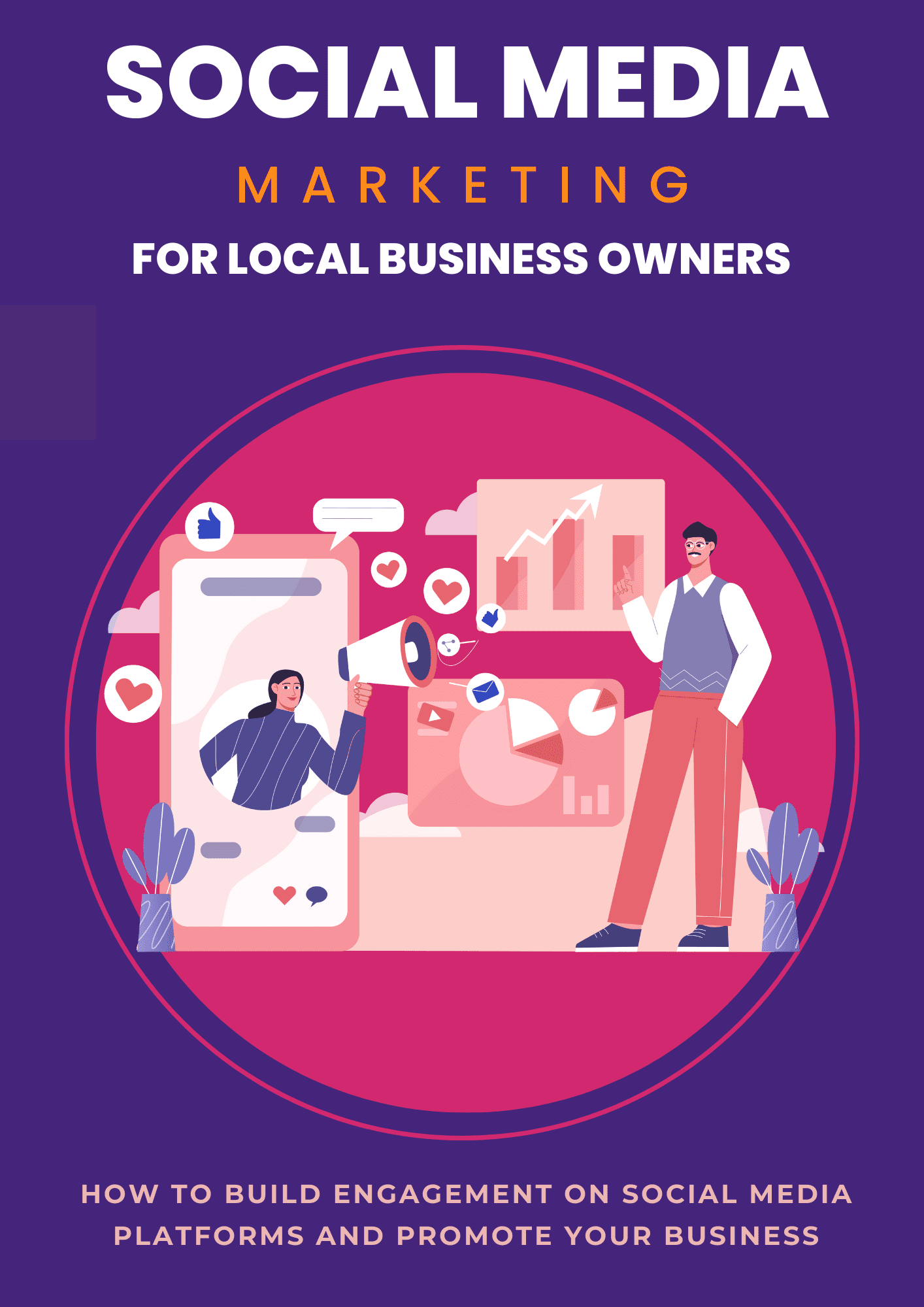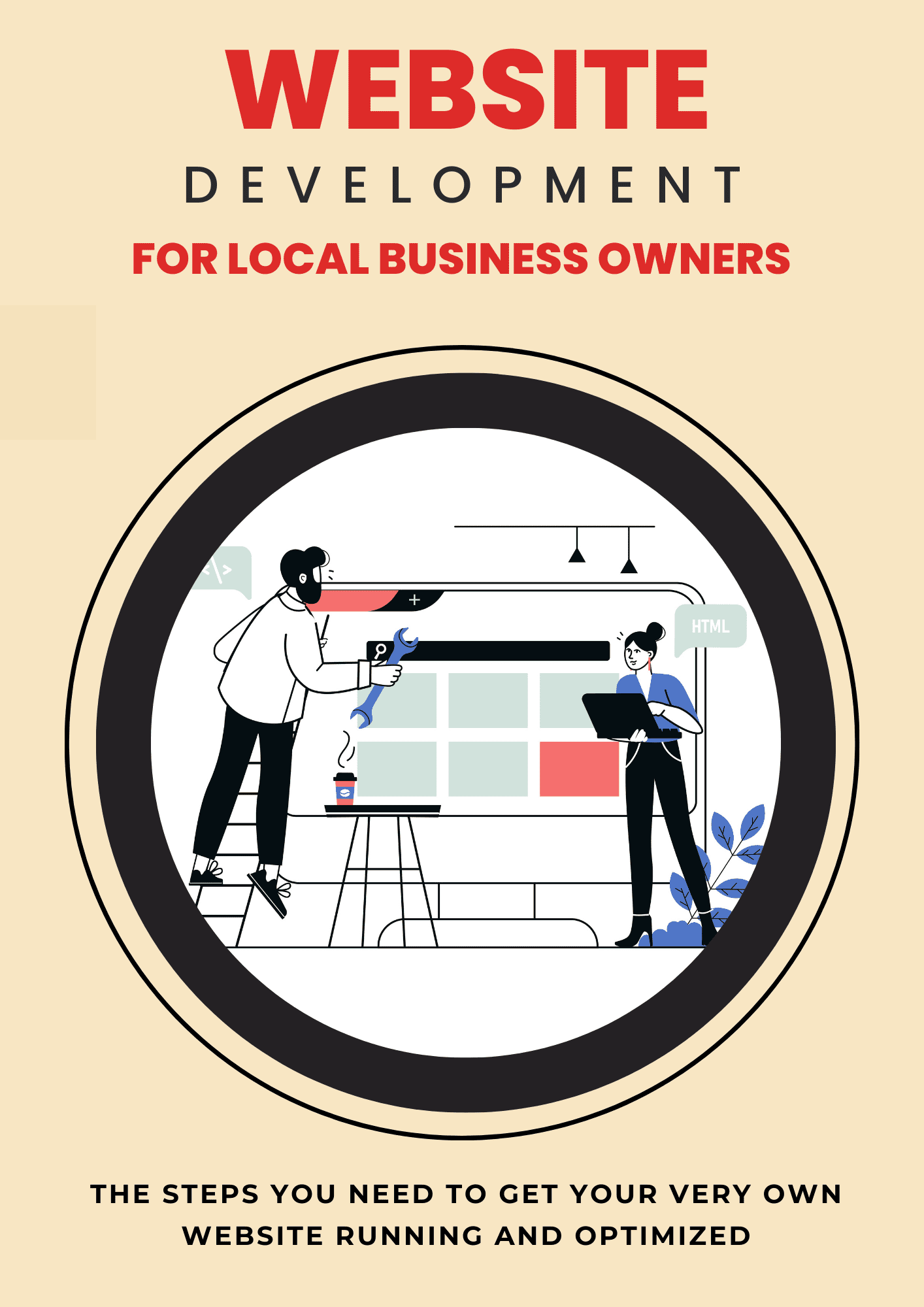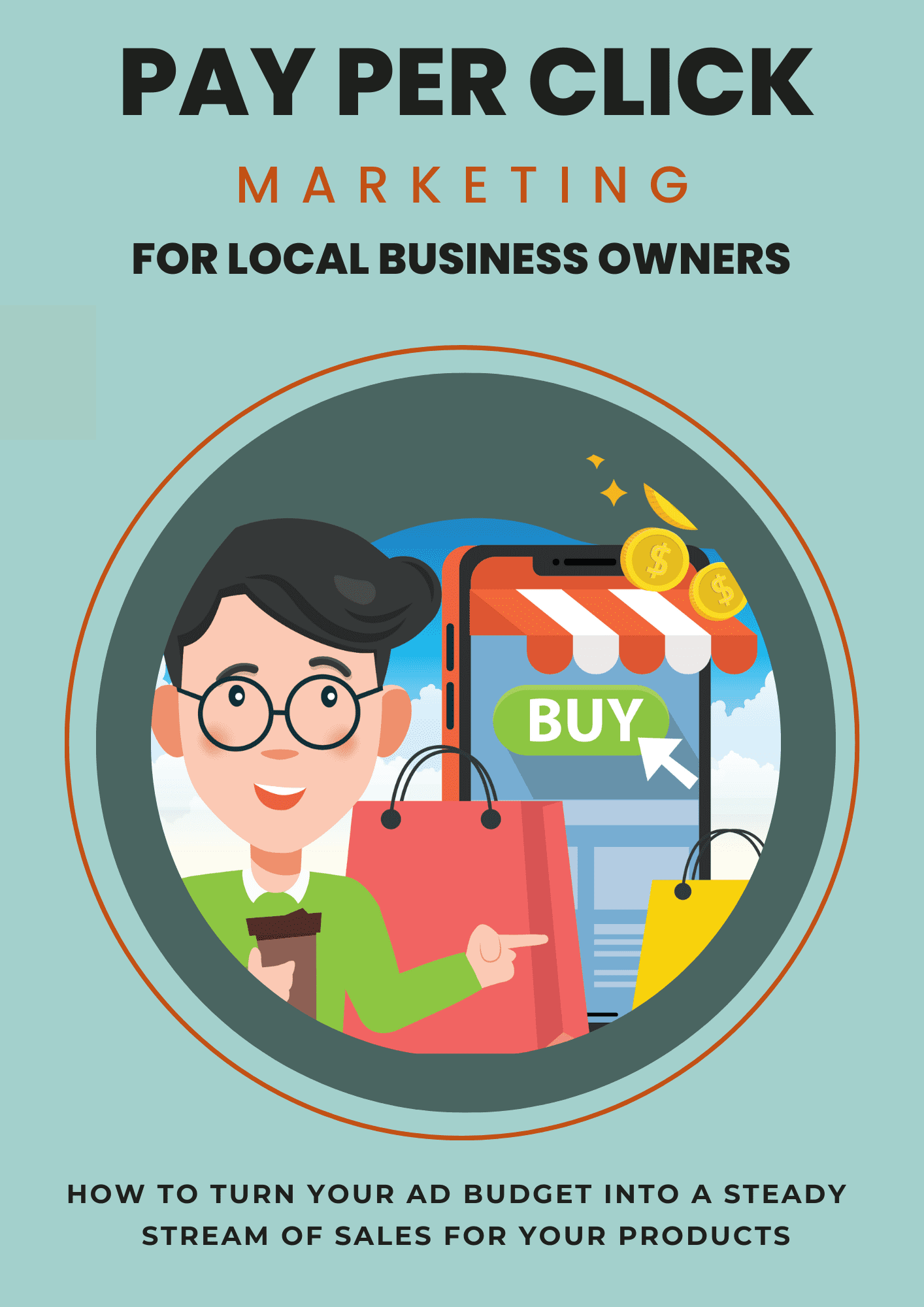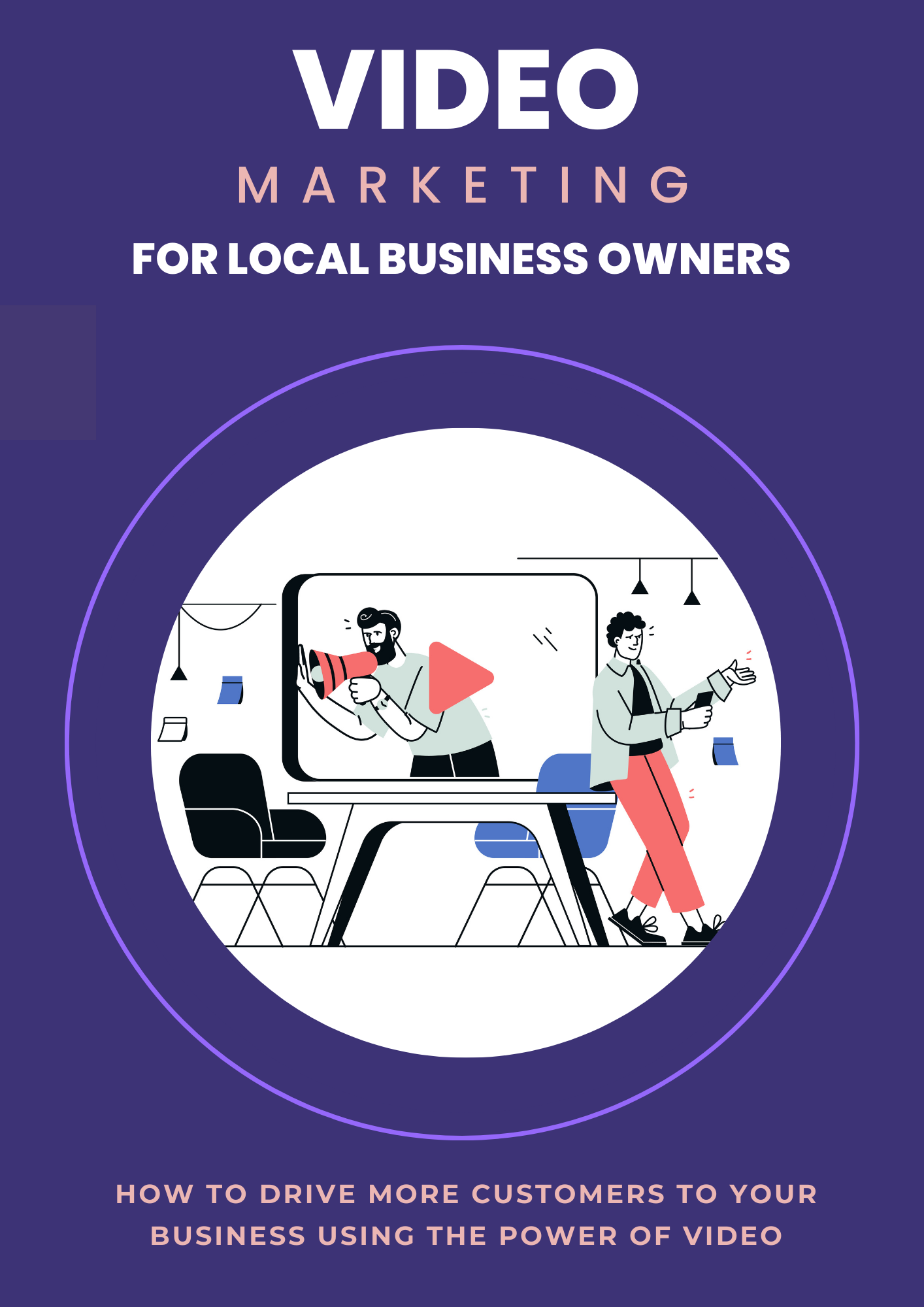 Ready To Explode Your Local Agency?
Grab The Local Agency Lead Packs Today:

There Are Two Ways This Can Help You Accelerate Your Results Quickly:
1. If you're gathering leads from a database of local businessses then: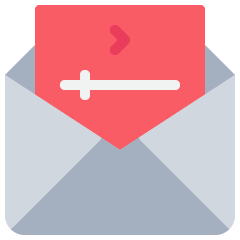 First, send your email to pique the local business owner's interest. Then send over the presentation.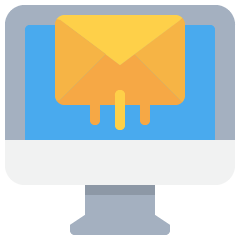 Next, add the local business owner to your email sequence & educate with automated follow up.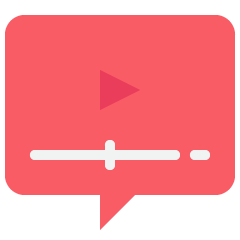 Finally, let the presentation and emails work for you so that the local business owner contacts you for help!
2. If you're running ads or doing outreach online then…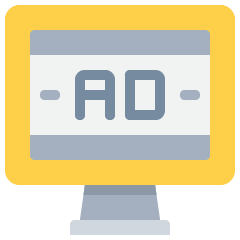 1. Let the opt-in page convert the lead, and follow up for you.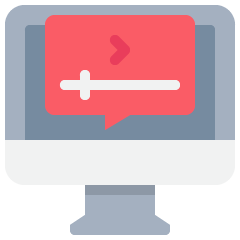 2. Let the local business owner watch the presentation and be educated with valuable content.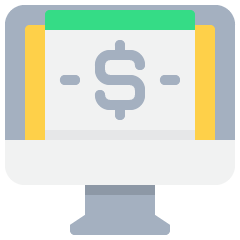 3. Your warmed up lead is now ready to contact you for help so you can sell your services!
What You'll Find On This Page Is The Perfect Compliment To Every Local Lead Software On The Market…
Most local marketers don't have the skills or the time to segment funnels and emails to get more targeted results. They simply purchase a course, software, click to find some leads, and hope for the best.
This is the answer to change all of that.
Imagine having funnels for all the popular services you can offer as a local marketer or local agency.

Now imagine being able to put leads in specific email sequences for those services and educate and nurture them to sales.

Well, you no longer have to imagine, because the solution is finally available to you….
Introducing…
The Local Lead Agency Packs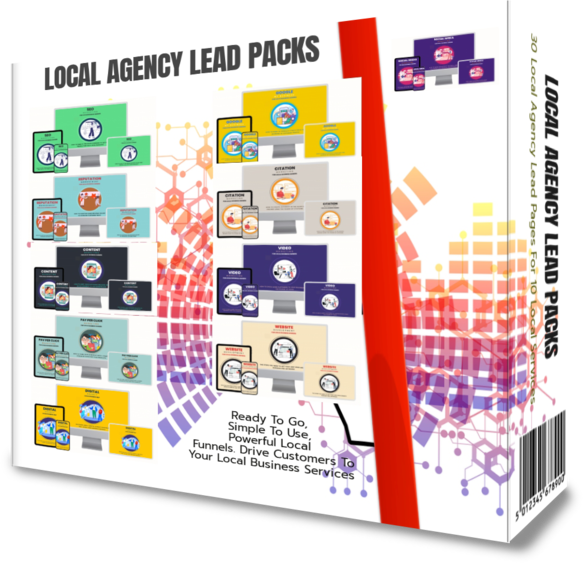 These Simple Yet Powerful Funnels Are Designed To Get Prospects Contacting You Quickly For Help.
The Local Lead Agency Pack picks up where local lead platforms leave off by providing you with an automated systematic way of prospecting, educating, and converting leads into calls 24/7 while you sit back and relax.
But instead of giving you a general setup that can leave you struggling to get results, you can provide high quality converting content to any local business you choose with pinpoint accuracy.
Everything you need to convert leads into calls you can close is waiting for you. That includes: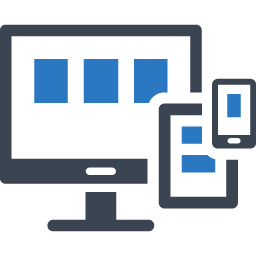 3 different quality landing pages for each funnel
Thank you page for your leads to land on after signing up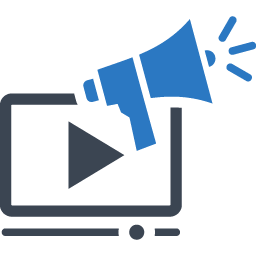 An engaging video presentation designed to get prospects to book a call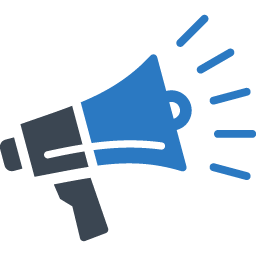 Professional audio file prospects can download and listen to on the go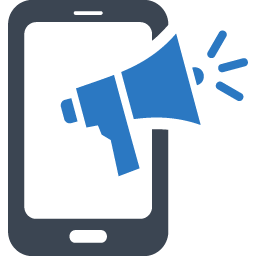 Professional voice over for your presentations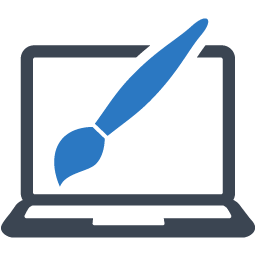 Professional graphics to go with your pages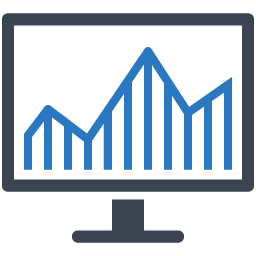 Various headlines for testing and optimizing campaigns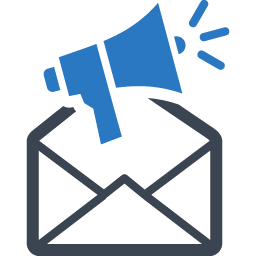 7 day sequence that pushes prospects to book a call with you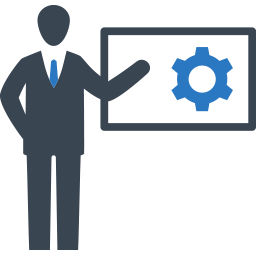 And a FULL presentation video that sells the service for you
Check Out This Sample of One of The Sales Presentations!
Here's Every Funnel Included With Inside The Local Lead Agency Pack
Content Marketing For Local Businesses
You already know that content is king. But most small and local businesses still don't understand this concept.
This funnel will educate them on why consistent content can be the key to helping them grow their business and set you up to offer a number of content services for high payment.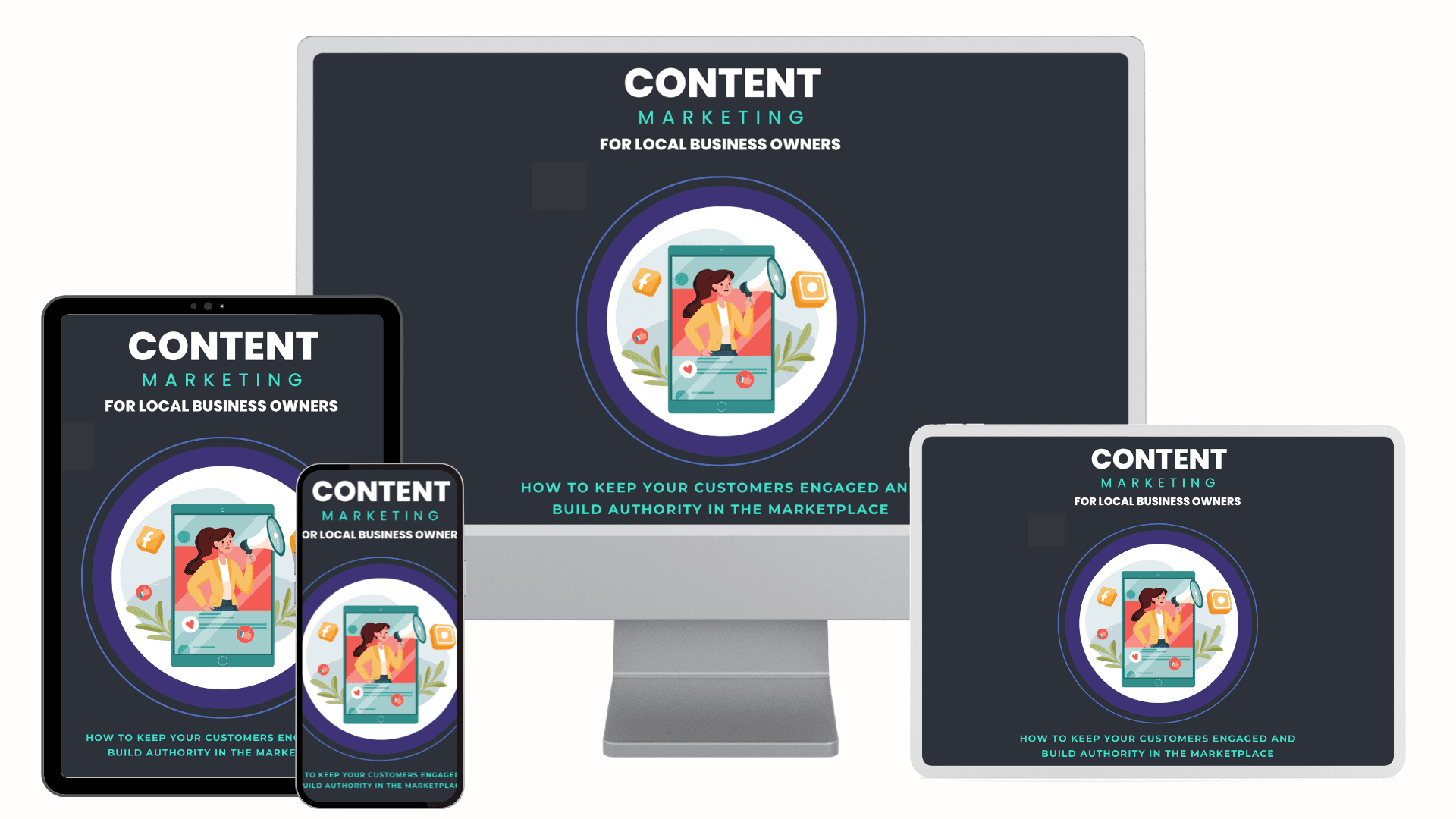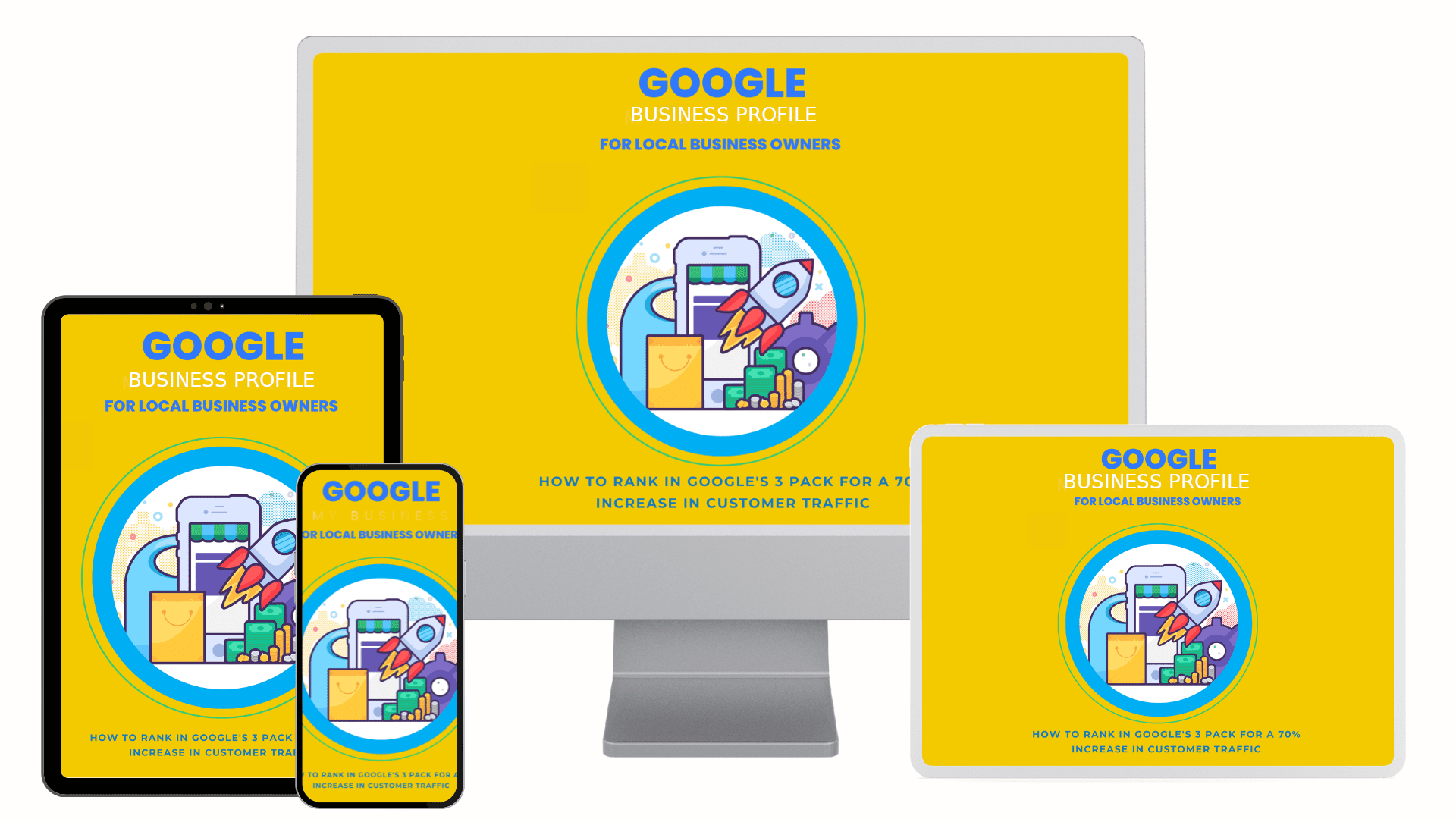 Google Business Profile For Local Businesses
GBP has been around for quite some time (previously known as Google My Business). Yet, you'd be amazed at how many businesses still haven't claimed theirs or don't even know about the benefits.
This funnel will share how it can help them benefit from local traffic and get more customers in their business in a blink of an eye while setting up an easy payday for you to perform the service for them.
Reputation Management For Local Businesses
In this funnel, we'll share how online reputations can make or break a business. We'll show the local business how they not only need to manage the existing reputations, but maintain a good reputation throughout.
With this being a tedious task for most, they'll look to you for help once they realize the benefits of a stellar reputation online. The funnel explains it all for you and pushes them to sign up with you.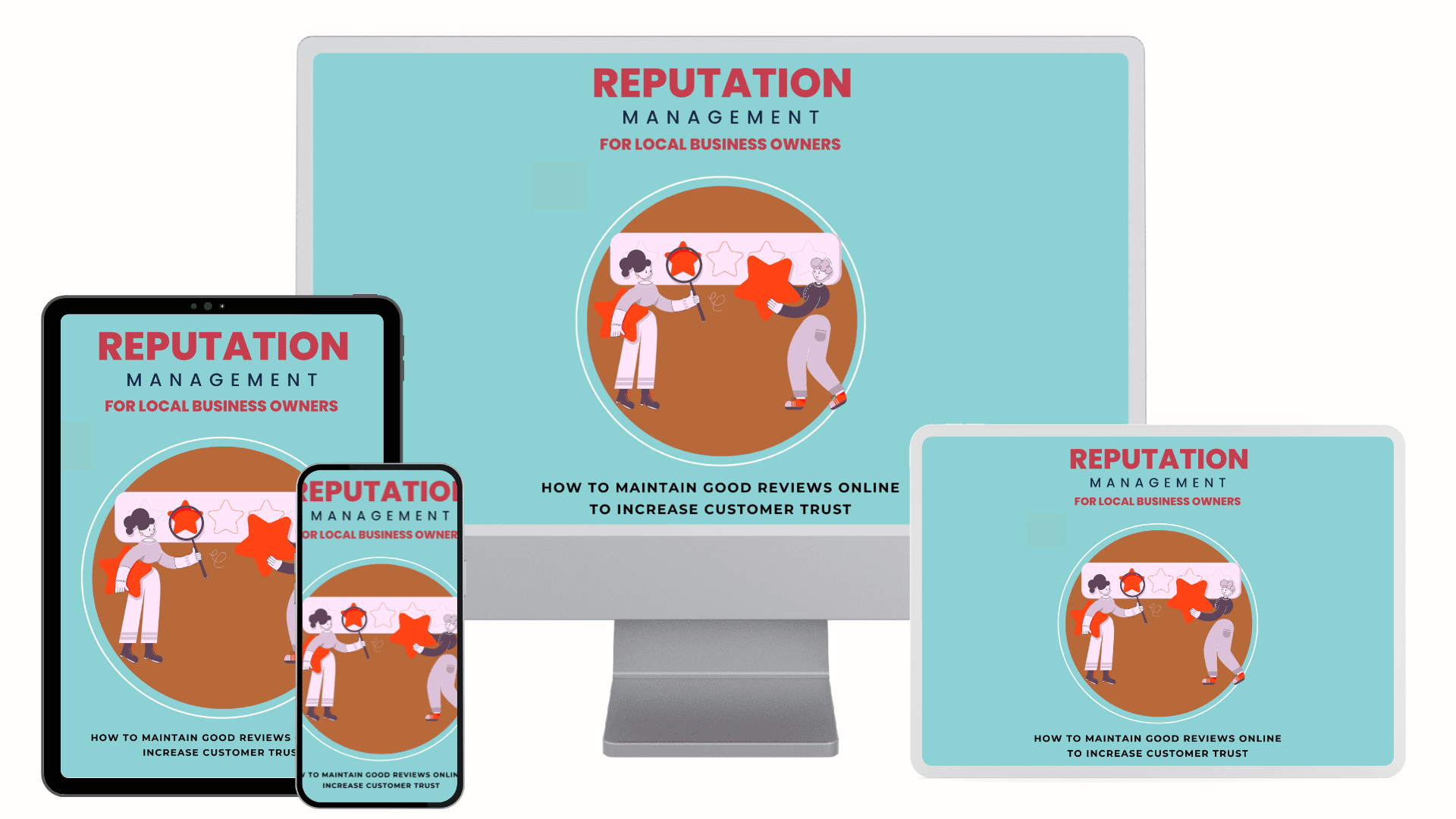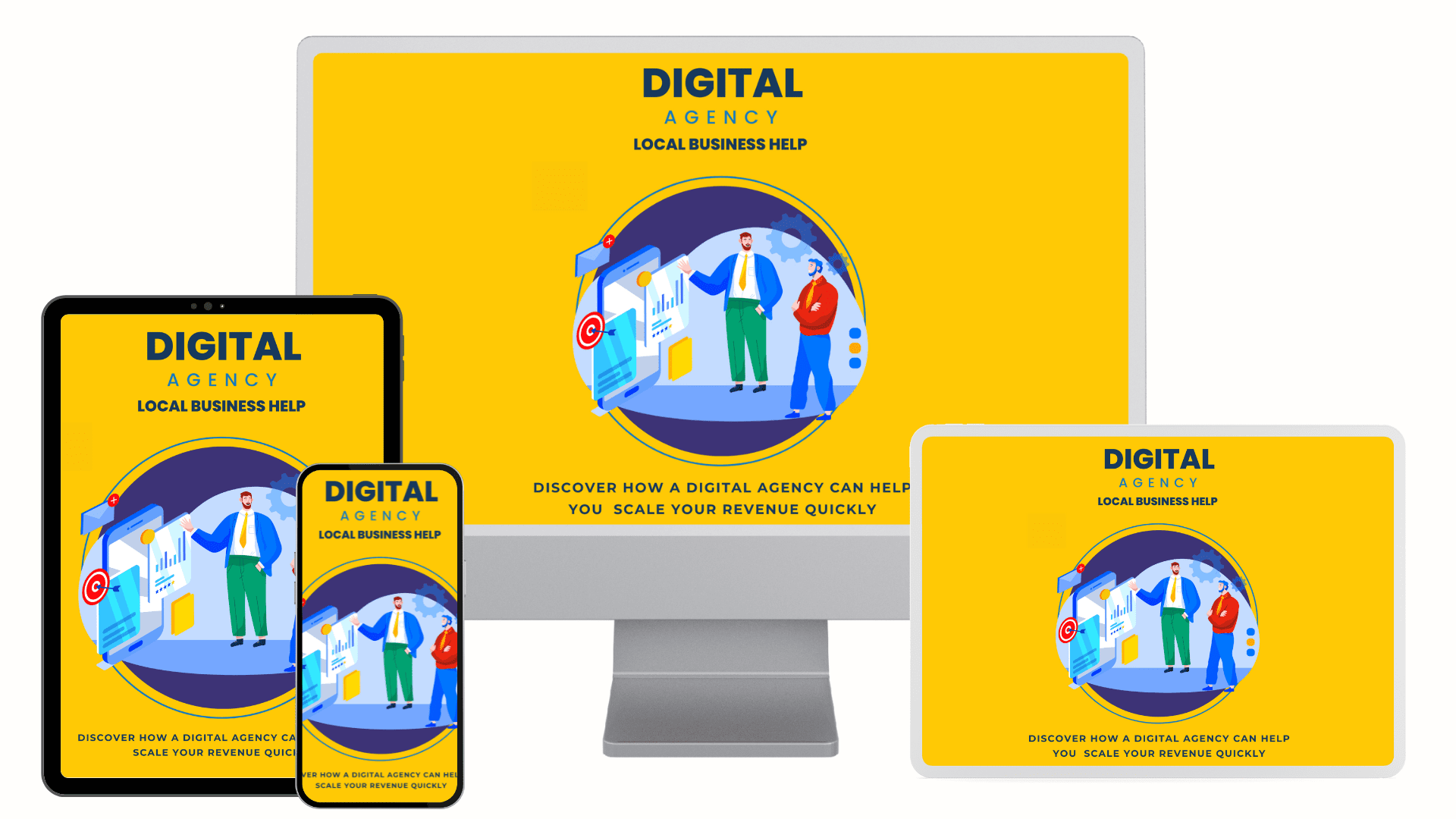 Digital Agency Marketing For Local Businesses
With this funnel, we put it out in plain sight why a digital agency is the key to helping local and small businesses.
If you offer multiple services, this funnel will help you gain clients who are looking to offload all their marketing with one entity instead of dealing with multiple local agencies.
Local Citations For Local Businesses
In this funnel, we'll share how local businesses can benefit from the thousands of citations that are available online and how it can even help with local SEO.
Thing is, once the small business owner sees how many citations there are to manage, they'll gladly come to you to do it for them.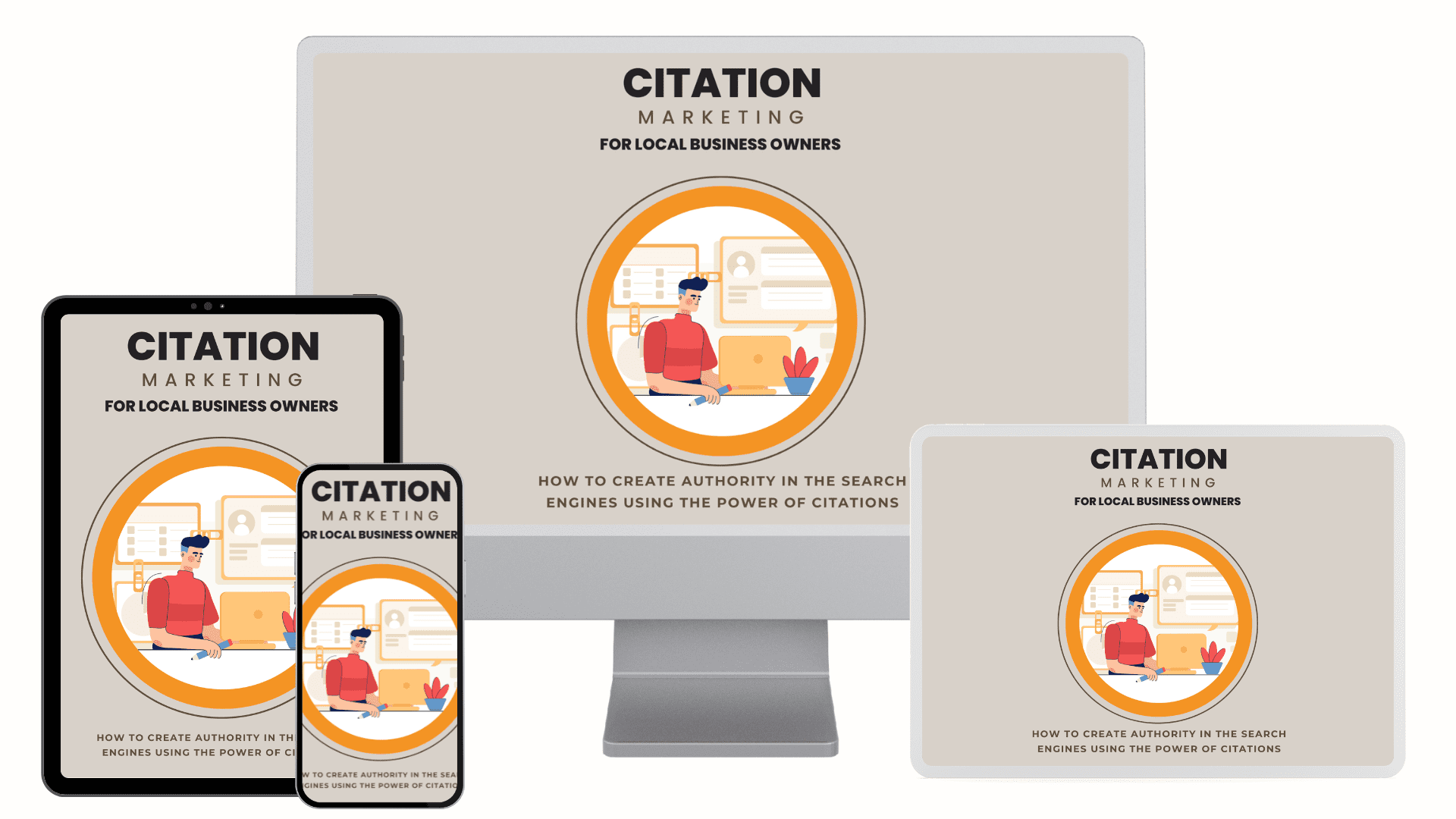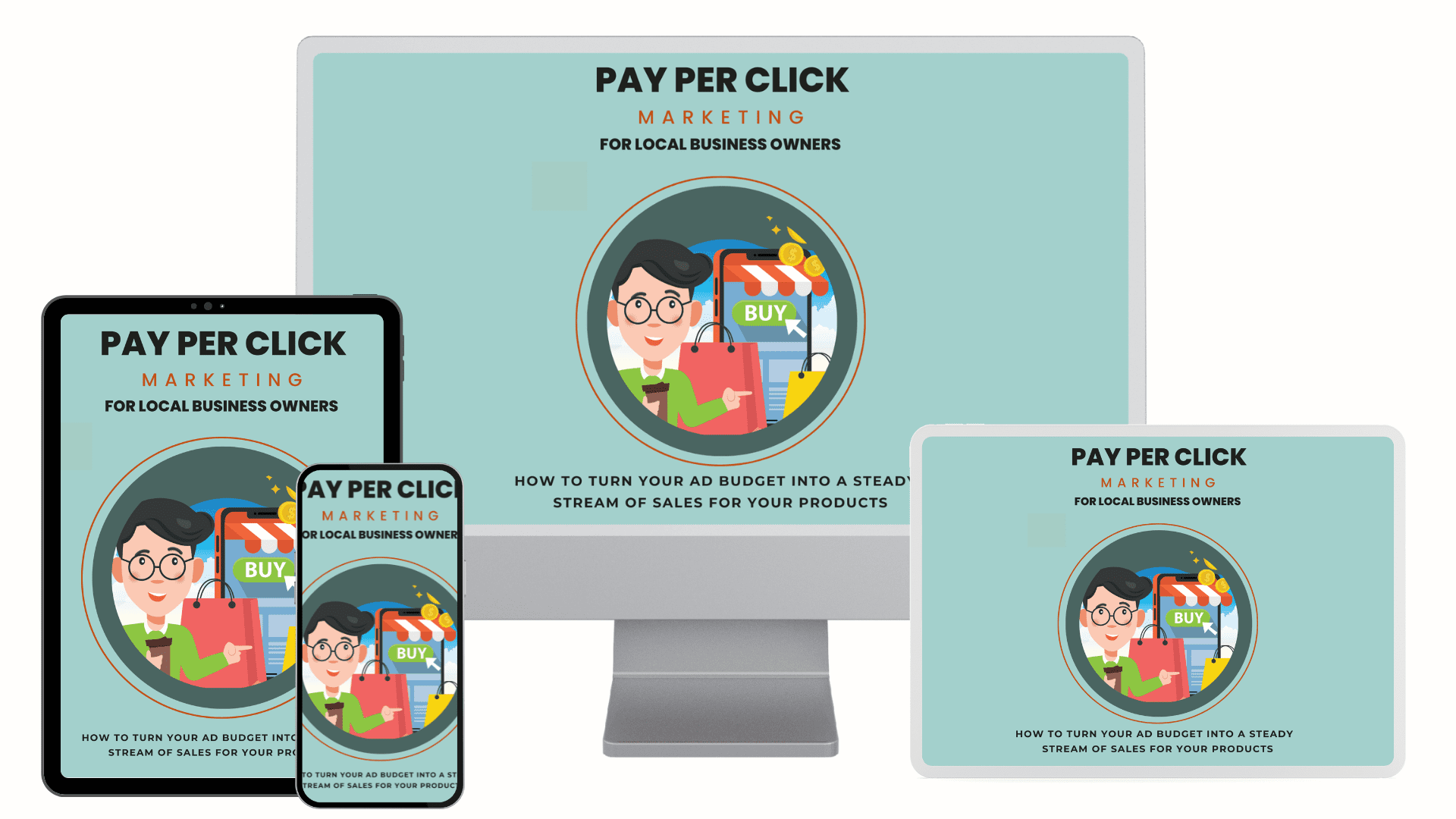 Pay-Per-Click Marketing For Local Businesses
This funnel will explain the benefits of paid advertising to the local business owner and how they can start to scale faster than anything else they've tried.
Yet, we'll also lay out how money can be lost trying to do it themselves and highlight you as a specialist that can manage ad spend to get amazing ROIs for their business.
Search Engine Optimization For Local Businesses
In this funnel, we'll share the benefits of being found in regular and local search and the tedious steps it takes to accomplish this.
From there, we'll push the lead to ask you for help ranking their business in Google, other SERPS as well as the 3 pack.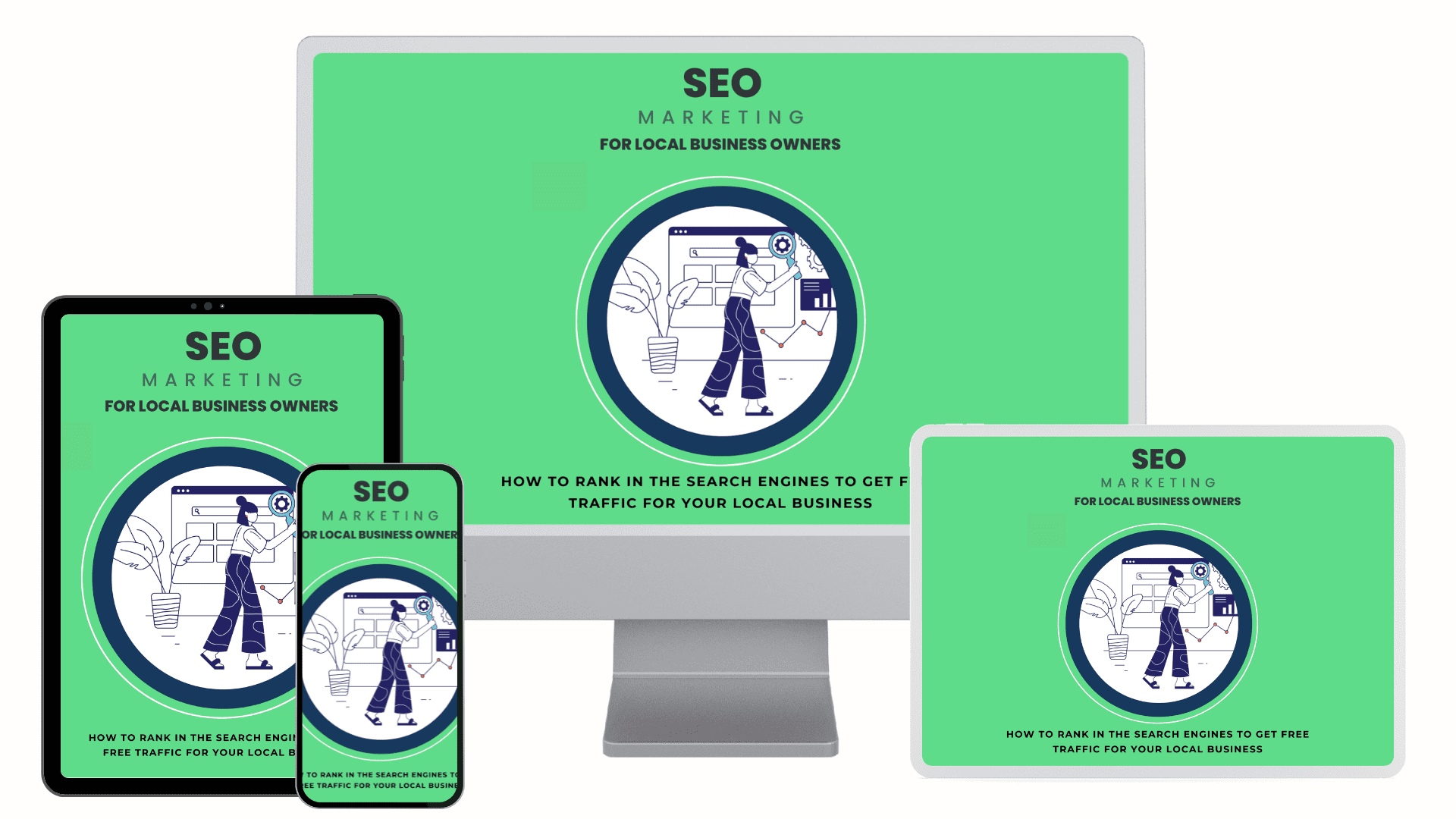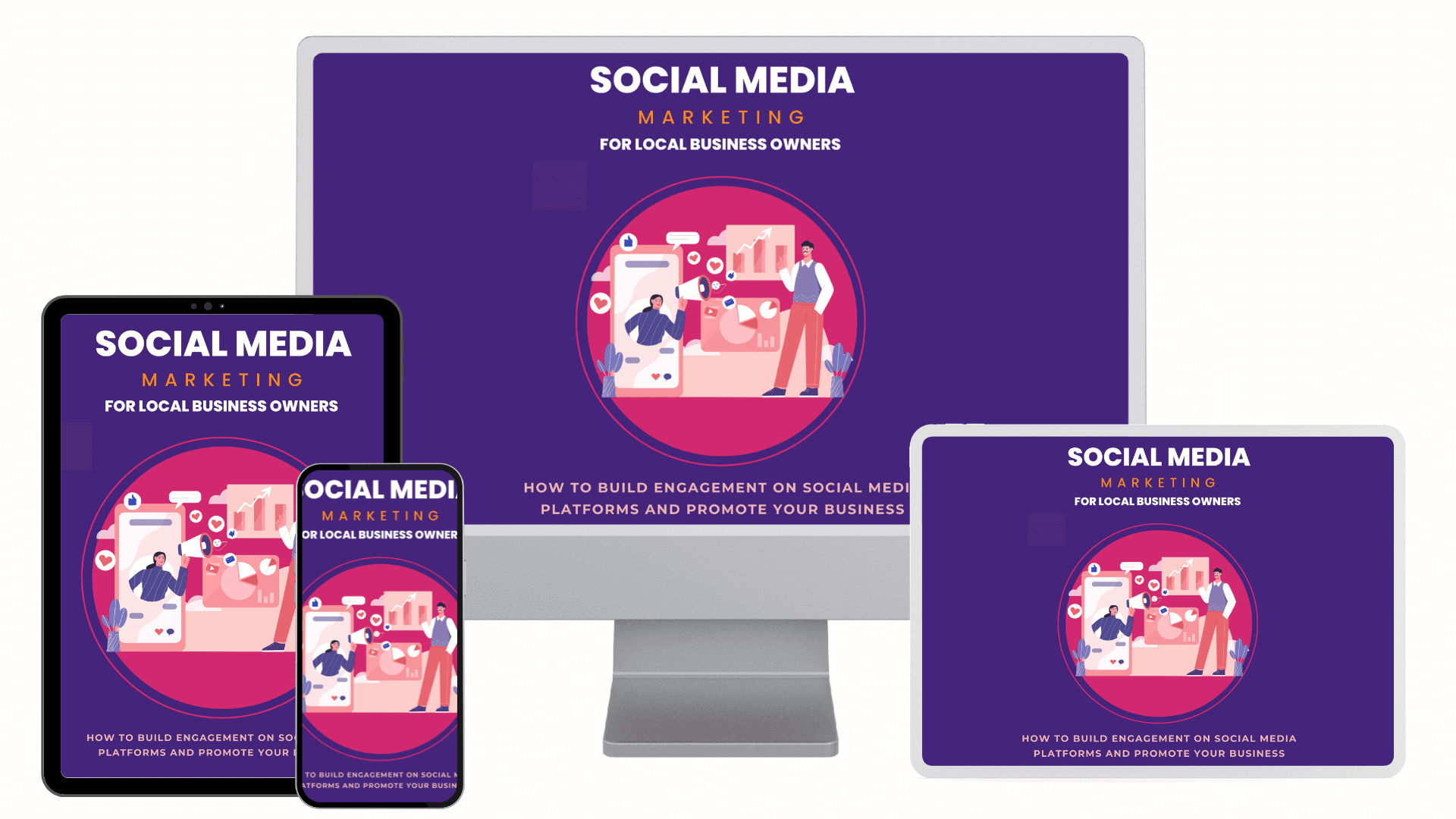 Social Media Marketing For Local Businesses
This funnel lays out the vast benefits of social media traffic for any local business. We'll give statistics and also share examples of what a local business can expect.
They key to this funnel is sharing the level of consistency it takes to see any meaningful results and they can ask you for help instead of trying to do it themselves and run their business at the same time.
Video Marketing For Local Businesses
Video is powerful. We've laid that out in this funnel and the incredible benefits any business can receive from it.
Also, video can be a bit tedious so the funnel will constantly push the lead to ask for your help in creating and syndicating video online for their local or small business.

This is a true money maker in the right local agency's hands.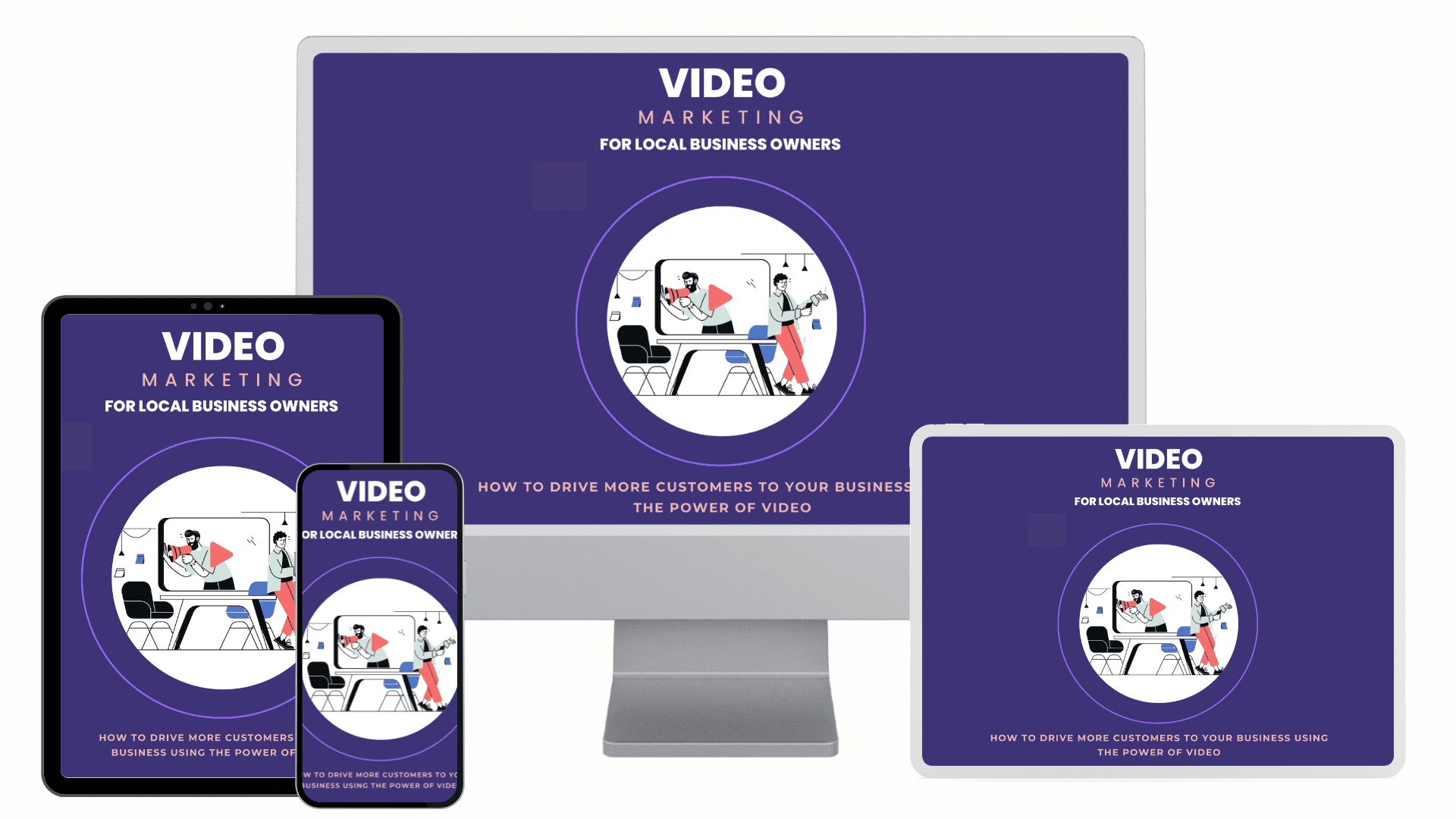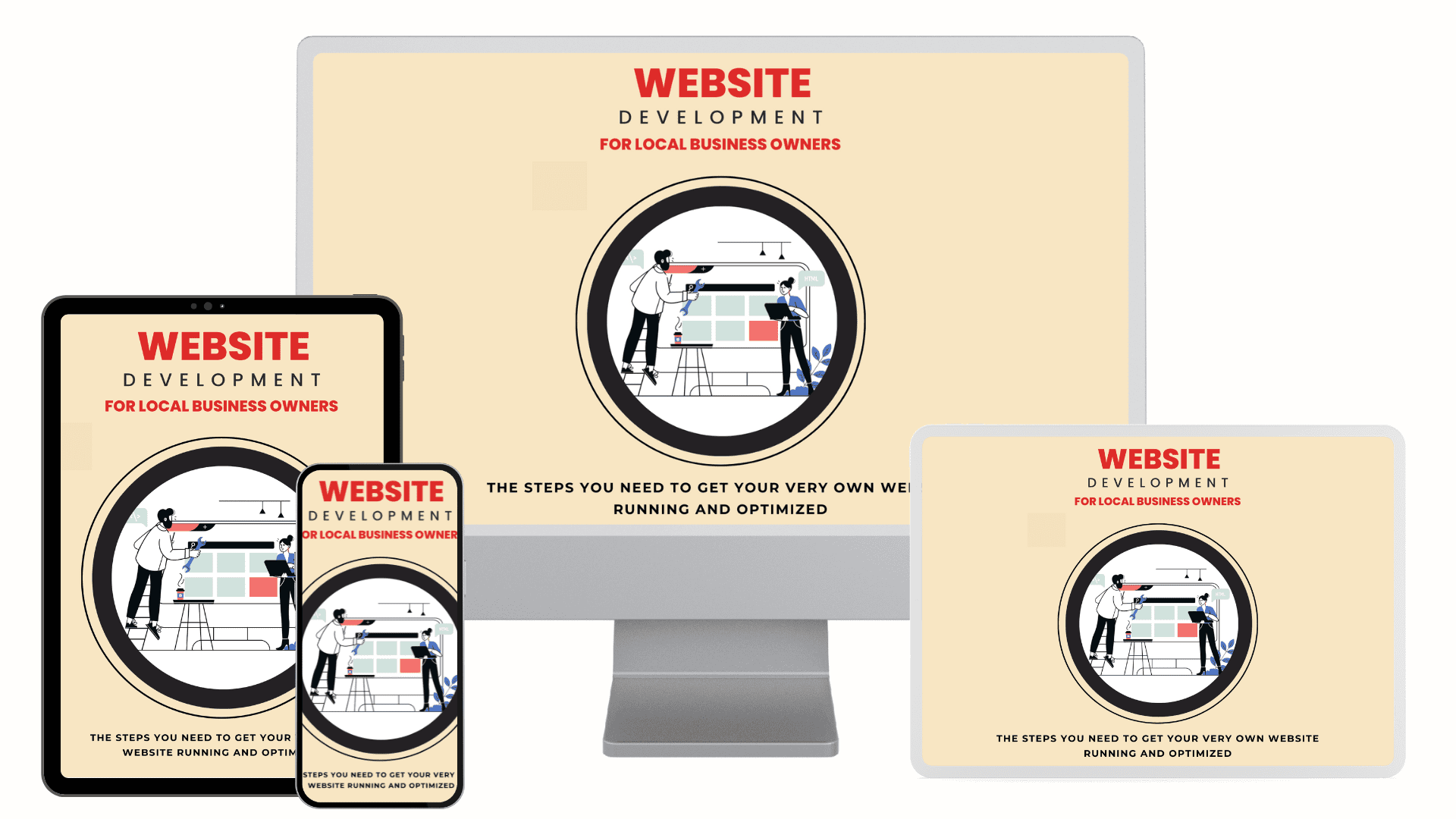 Web Design For Local Businesses
Web design is big business. An $11 billion dollar market to be exact. And yet, tons of local businesses still don't have a website.
We'll outline every benefit of a good website in this funnel and share why they not only need a website, but also need to make sure the one they have is working optimally.

Most local businesses aren't technical so they'll look to you for help. Even if they use a builder like Wix, we'll outline why they still need to come to you for your expertise.
Everything Is Already Done For You.
You Can Plug In and Start Benefiting IMMEDIATELY!

When we say everything is already done, we mean just that. You only need to: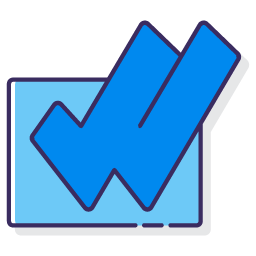 1. Choose your funnel, tweak, and upload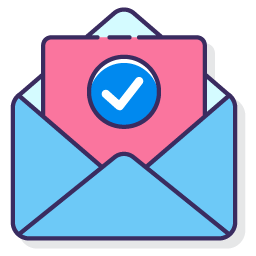 2. Add your emails to your autoresponder
3. Connect your leads and let the funnel work
From there, the funnels will do all the heavy lifting for you. The emails, pages, opt in pages, and even DFY sales presentation are designed to get the business owner to chase you instead of the other way around!
These AUTOMATED Funnels Educate and Push You As The Authority To Local Businesses.

This Will Make It A LOT EASIER To Offer Services For High Ticket Monthly Income.
The #1 way of getting people to buy from you is getting them to trust you first.
How do you do that?
By telling them the solution to their problem, giving them a way to accomplish it that takes time and energy, and then selling them the easy path to do it for them!
Think about it. Most local businesses don't have time to engage in online marketing tasks. They're too busy running the day to day operations of their business!
But if you show them you know how to accomplish the result they want, they'll almost always ask…
"how much do you charge to do it?"
This is because they're already too weighed down and overwhelmed with other aspects of running the business.
And these funnels will make you seem like a true godsend where they'll line up to purchase what you're offering.

You'll only need to plug in and profit…
If you Plan On Succeeding As A Local Agency In 2023 and Beyond…You NEED This.
More Important Than That, Here's How You'll Benefit…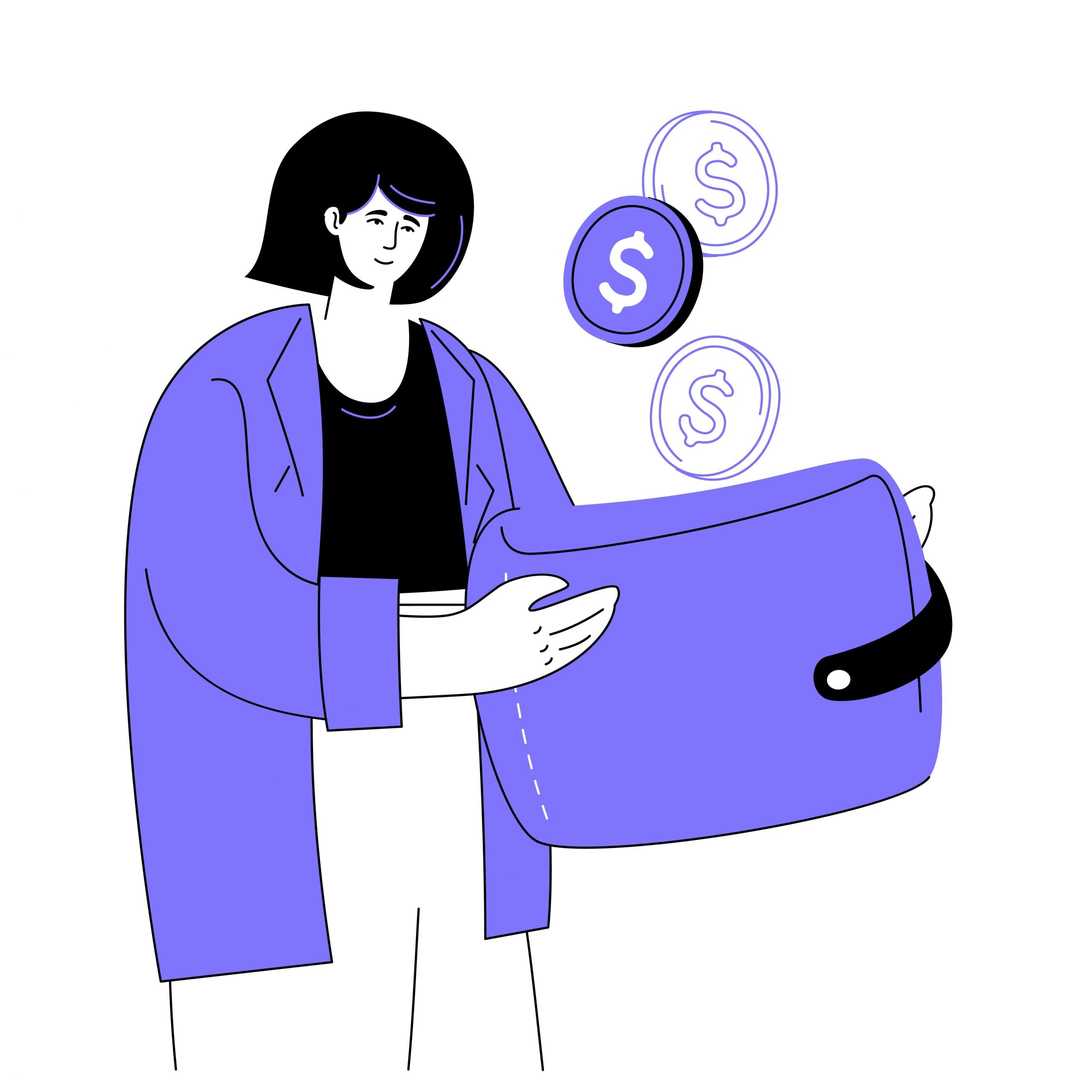 You'll Save At Least $10,000
To put everything in this package will cost you 10's of thousands of dollars. This isn't your typical private label rights switcheroo or some A.i. garbage.
These items were developed with converting crafting secrets. The writing, graphics, voiceovers…all of it is done with professionalism that pushes prospects to get in touch with your agency and buy your services.
Go ahead and try and find this level of quality for the price. You won't be able to. I guarantee it.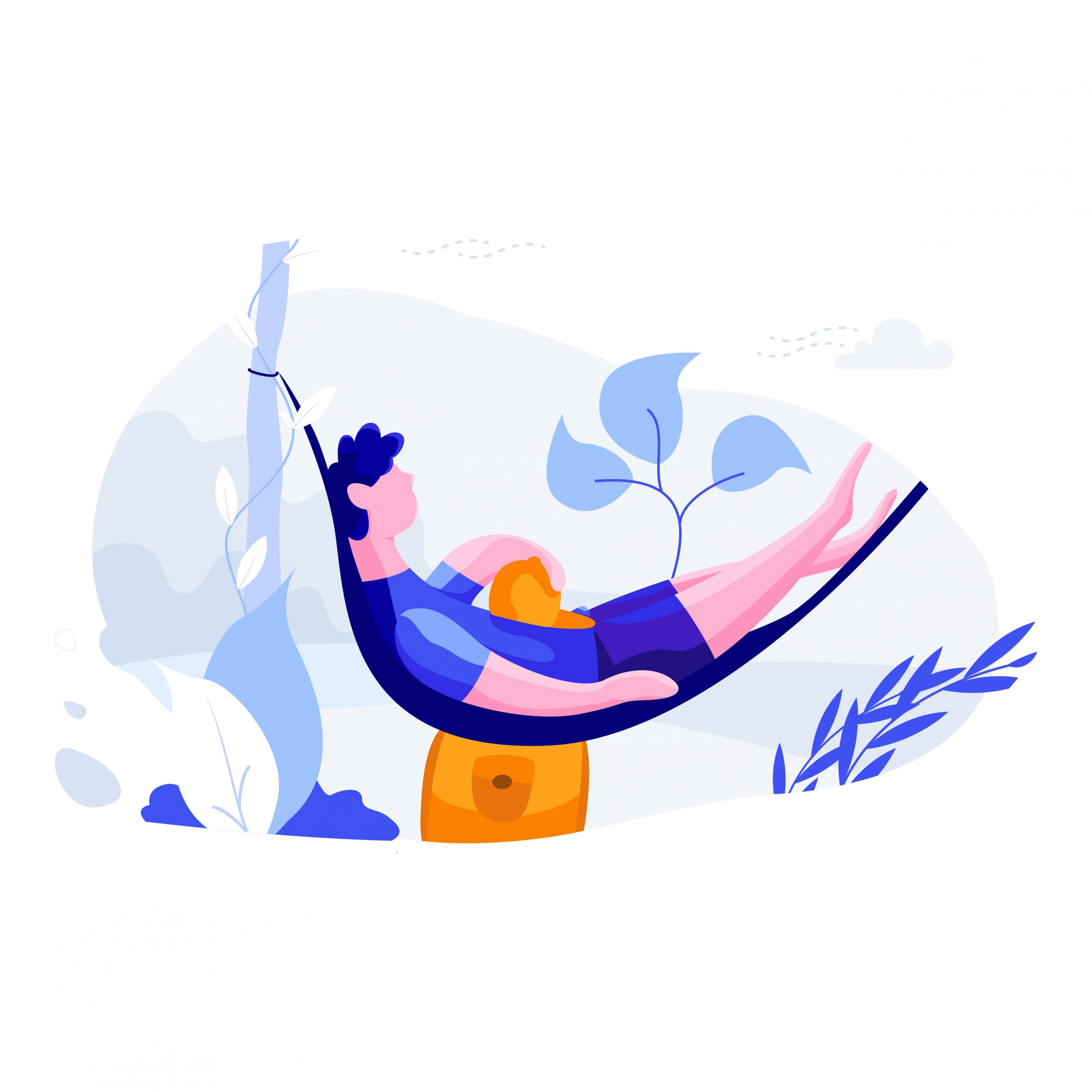 Save a LOAD of Time & Shave Months of Work Off Your Plate
If you don't have the skills to do this, you'd spend at least 60 days trying to develop those skills BEFORE you could package everything together. Not to mention, trying to craft the right words in sequence that seem unaggressive, but persuasive at the same time is a skill in and of itself.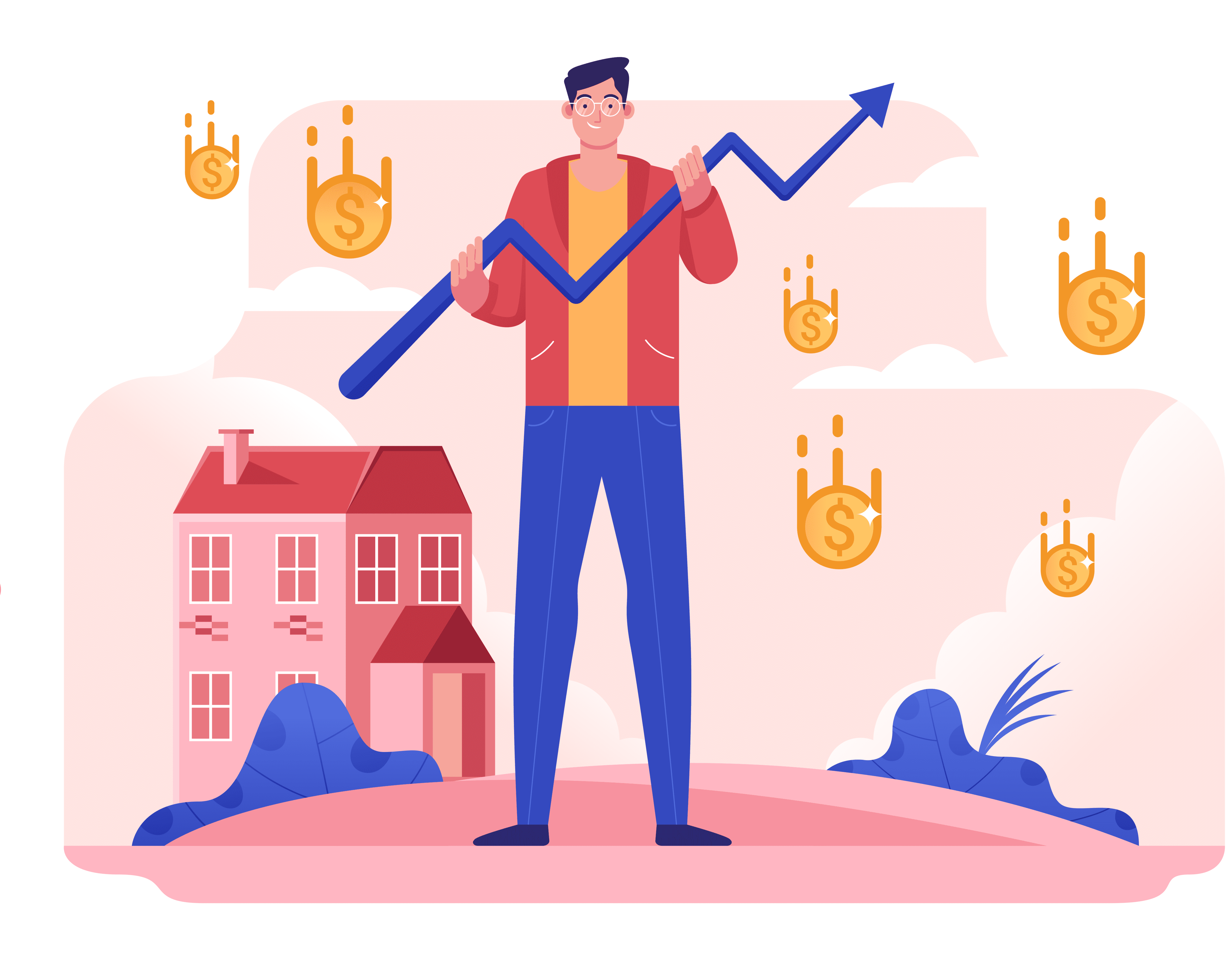 You'll Bypass A HUGE Learning Curve
There's a reason why copywriters get paid a lot. It's not because of just putting words together, but putting them together in the RIGHT SEQUENCE that yields the results.
This takes months and even years to perfect. You're getting access to it from day 1.
Not to mention, adding on the graphics aspect…you'd easily add another 30 days to your workload just to try and figure the design aspect out. Although simple designs, it's the less is more feature that gets people to focus on the message.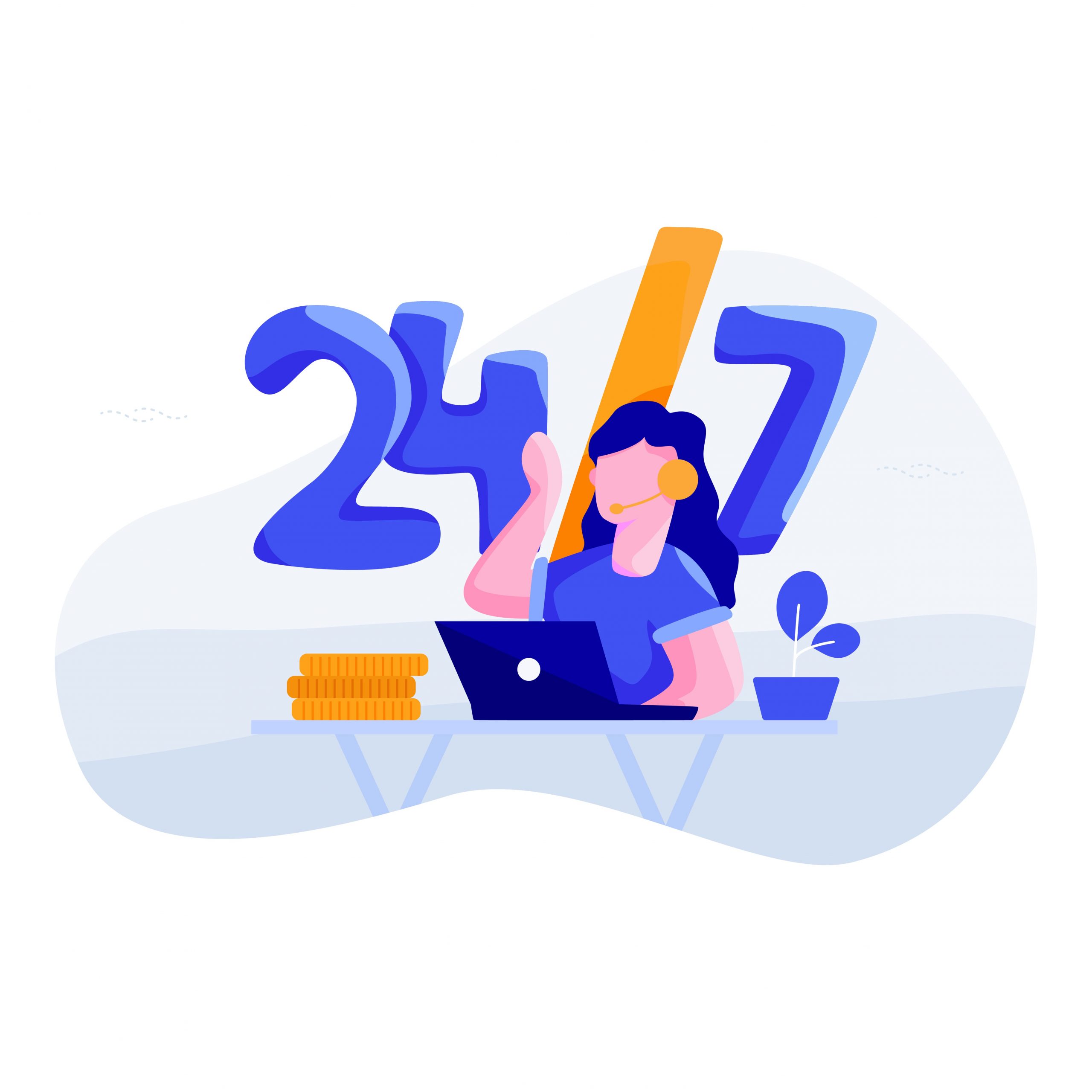 You'll Keep Your Motivation By Using Pipeline 24/7 Automation
This is one of the main things that flusters most local agency owners. Because of a lack of quick results, they tend to give up.
This is because of seeing all the work that goes into actually making the prospecting side of the local agency work.
Now you won't have to worry about that. Simply add your leads, let the funnels warm them up around the clock, and have a true pipeline of quality targeted prospects at your command.
Trust me, there's no better feeling of getting warm leads to contact you so they can hand you money for help. 😉
To Create Just One of These Funnels Alone Would Run You Minimally $1,500.
Look, I'm not going to lie to you…This isn't cheap at all. Copywriters I know that write these types of funnels have monthly retainers that range from $7,000 to $10,000/mo.
And just to create a few marketing assets will run you into the thousands.
$1,500 if they're feeling generous.
So to pay someone to create all of the above by yourself would easily be a $7,000 to $10,000 package.
And don't think for a moment you can go and get this done on Fiverr. This is true, high quality crafted assets that will truly serve your agency and the clients you take on.
But, as of right now…you won't have to pay anywhere near that.
The Discount Is Only Available At This Low Price For The Launch Period.  After That The Price Will Increase Dramatically

And It Will Still Be Worth It.
After this special promotion, we'll be raising the price.  This isn't fake scarcity.   The price WILL GO UP.

Eventually we'll sell access for $997 because everything we've developed is evergreen without a shelf life.

Yet, even if you only got one $2,000/mo client using these funnels…getting access at the prices above would still be worth it.

Thankfully, you won't have to do that…if you act before time runs out.
Work Smarter, Not Harder In 2023 With Your Local Agency.
Use The Local Lead Agency Pack To Get Fast Results and Grow a Six or Seven Figure Agency Easier Than Ever.
Click Below To Secure Your Spot Now.
The clock's ticking. Use the button below now to get access for the lowest price available. You won't regret it!
Ready To Explode Your Local Agency?
MONTHLY PAYMENTS.
You Will Receive One Agency Lead Funnel Pack Each Month Starting Immediately. You will be charged monthly for each new pack.
SINGLE PAYMENT.
You Will Receive All 10 Agency Lead Funnel Packs Immediately. You will be NOT be charged any further.