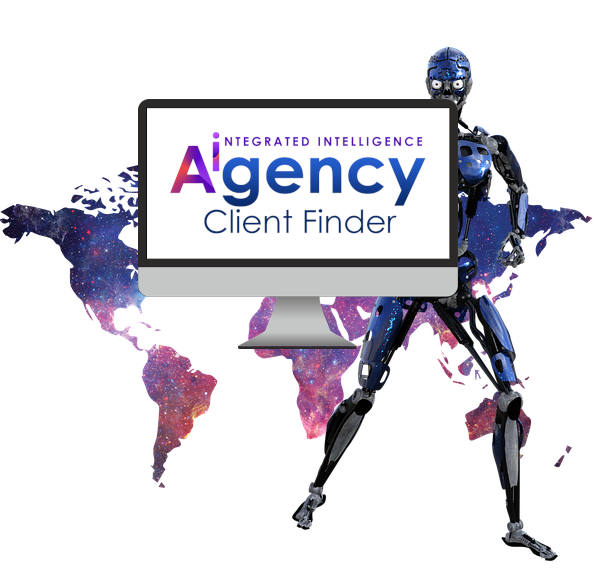 AGENCY CLIENT FINDER (AI) GLOBAL: Unleash the Powerhouse for Local Consultancy Success!
Prepare to dominate the local consultancy scene like never before with the unstoppable force of AGENCY CLIENT FINDER (AI) GLOBAL. This cutting-edge, upgraded version of the industry's best-kept secret is here to revolutionize the way you find local leads, gather business intelligence, offer online services, close clients, and deliver game-changing solutions – now spanning over 100 countries!
Ignite Your Success with Business Intelligence
In the consultancy world, business intelligence reigns supreme. It is the catalyst for extraordinary business triumphs, both for you as a consultant and for your clients.
With AGENCY CLIENT FINDER (AI) GLOBAL, you gain access to an unparalleled wealth of data and insights that will propel you to new heights of success.
Unleash the power of AI-driven market research, comprehensive competitor analysis, and strategic guidance. This software equips you with the intelligence needed to make informed decisions and execute winning strategies like never before.
Local Businesses Crave Your Expertise!
Let's face it – most local businesses are starving for more customers.
They're searching for that missing ingredient that will take their success to the next level.
Your mission as a consultant is to guide them, showcasing the multitude of ways they can attract, engage, and retain customers.
Whether it's boosting their online exposure, fixing existing issues, enhancing their market position, or unveiling groundbreaking strategies, AGENCY CLIENT FINDER (AI) GLOBAL becomes your ultimate ally.